Let's connect in 2023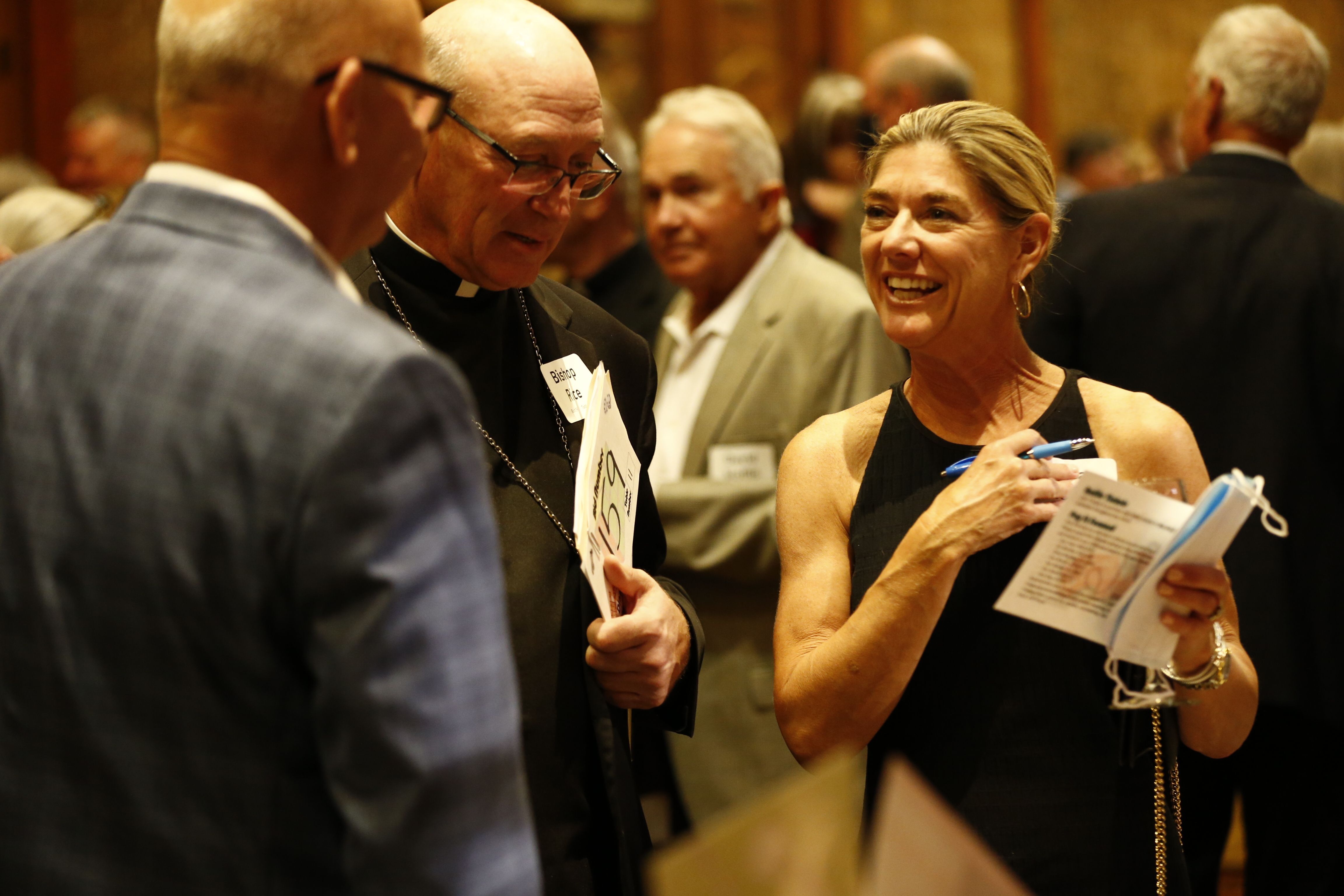 Catholic Charities of Southern Missouri (CCSOMO) is always seeking to engage our supporters and the communities where we serve with an ongoing slate of events promoting fellowship and care for our clients.
CCSOMO is pleased to present this year many of your favorite events benefiting the people we serve, together. The Mardi Gras Ball for Life is returning on February 18th for a second time since the inaugural event last year. Bishop's Prayer on April 1st will be virtual again and more accessible than ever.
On May 1st, the Knights of Columbus Golf Tournament will happen to benefit the many programs at CCSOMO. This event was moved from its usual time in September and can now be enjoyed in Spring.
Cape Girardeau will host the second annual Mississippi Mingle on August,12th, beside the mighty Mississippi. At the inaugural event last year, Father Kelly played a lively version of Johnny Cash's 'Folsom Prison Blues.' What surprise awaits this year? Join us to find out!
The 2023 Dinner for Life is set for September 23rd. This event is always an outstanding opportunity to support LifeHouse Crisis Maternity Home. Following Dinner for Life, we begin Second Collection on November 25th-26th to support the many programs CCSOMO offers to our vulnerable neighbors across southern Missouri.
Whatever your social interests may be, there is likely a CCSOMO event that will appeal to you while also supporting the call serve our neighbors.
.
---
CCSOMO 2023 EVENT CALENDAR
TICKETS & MORE AVAILABLE TODAY
DINNER FOR LIFE
Saturday, September 23
Springfield
 
---
MORE INFORMATION COMING SOON
SECOND COLLECTION
Saturday and Sunday, November 25-26
All Parishes Across the Diocese
---