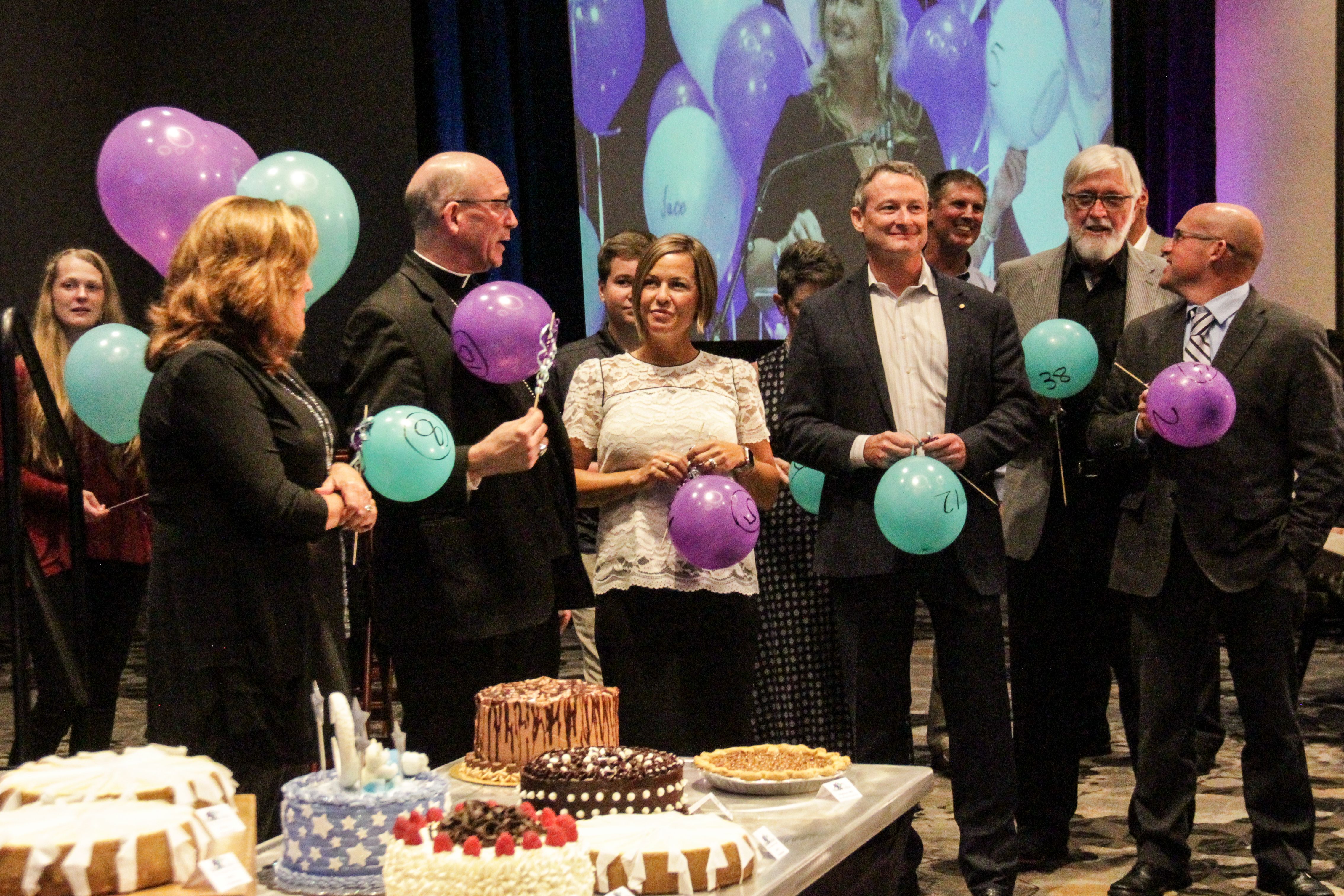 EVENT INFORMATION
Dinner for Life supports LifeHouse Crisis Maternity Home, a program of Catholic Charities of Southern Missouri. Your participation in the event will not only help support the birth of healthy babies, but also break the cycle of abuse, neglect, and addiction the pregnant woman face.
This year's theme for Dinner for Life is Reach for the Stars, because these precious mothers are doing just that – striving for a better life and reaching for the stars!
Watch LIVE on our Facebook Page or YouTube Channel starting at 6:30pm Friday, September 11.
In-person and virtual options are available.
In-Person
Doubletree Glendalough Convention Center, 2431 N. Glenstone, Springfield, MO 65803
Dinner 6:30 p.m.
VIP House Party
House Party includes meal for every paying guest, decorations featuring event theme, access to live stream of event, exclusive access to participate live with the event, optional dessert dash in home. Pick-up or limited delivery of VIP House Party package available.
Social distancing guidelines will be in place!