Join us for the 26th Annual Knights Striking Out Bowl-a-Thon happening on January 31, 2021 at Sunshine Lanes, Enterprise Lanes and Century Lanes.
Register today for some socially distanced, bowling fun for a great cause – striking out poverty in our community! Lanes are still open and Sponsorships are still available! Buttons to register and sponsor this event appear below.
PLEASE NOTE: As of January 26, 2021, Century Lanes is full for the first round bowling at 1:00 p.m.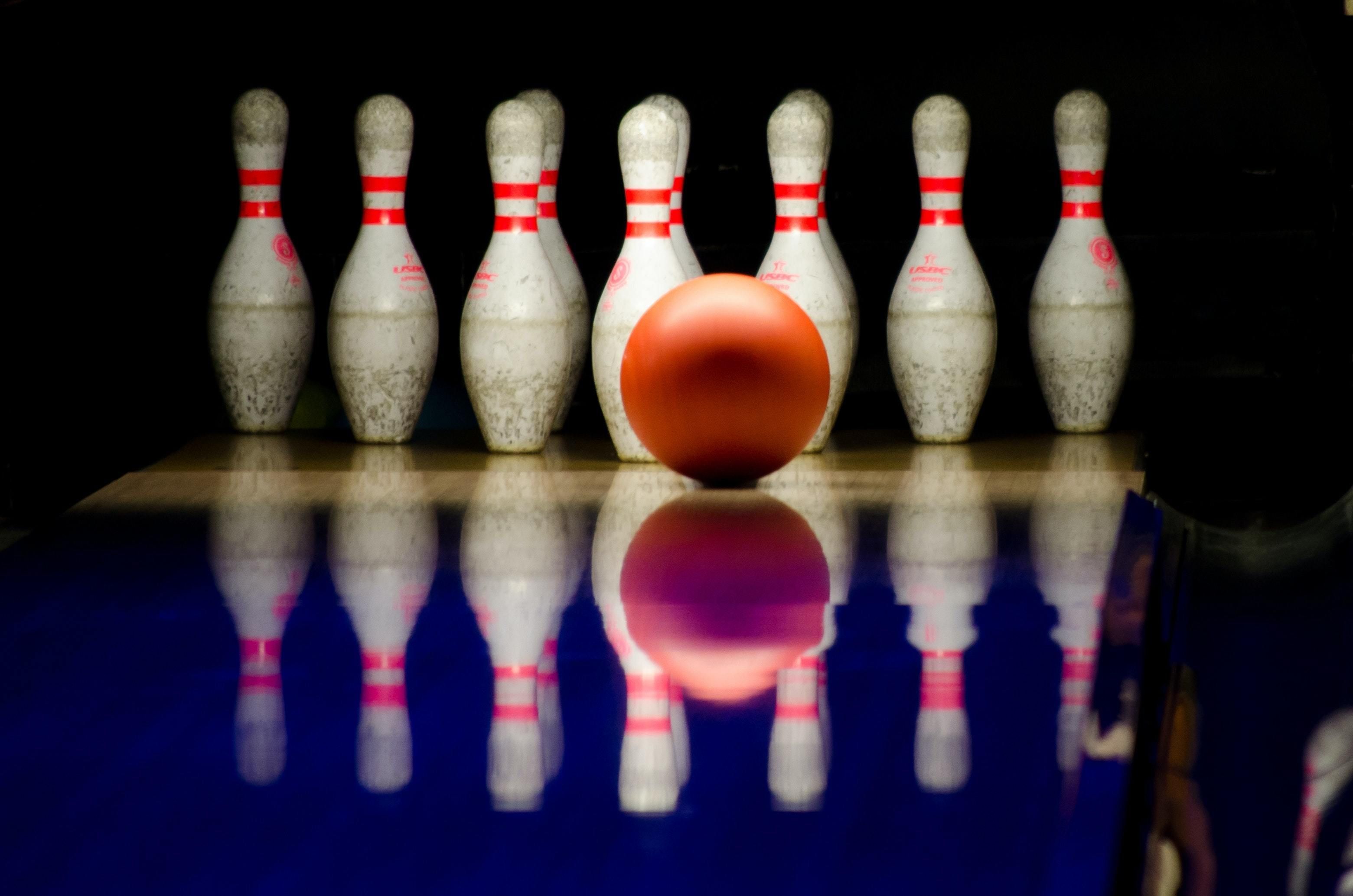 EVENT INFORMATION
DATE: January 31, 2020
The Bowl-A-Thon began as the brainchild of Ralph Telscher and Rick Higham. In 1994, Ralph and Rick wanted to help Sr. Lorraine Biebel who was feeding the poor and homeless on Commercial Street in a location that would later become known as The Kitchen, Inc.
Along with the help of the Knights of Columbus, Ralph and Rick held the first Bowl-A-Thon fundraiser in January 1995.  It consisted of approximately 40 bowlers and raised nearly $1,200. Since then the "Knights Striking-Out Bowl-A-Thon," has raised over $900,000.
Every January, over 400 bowlers have come to one of our three locations, Enterprise Park Lanes, Sunshine Lanes, and Century Lanes in Nixa, to help support The Kitchen and all they do for those in need in the surrounding community. This year the Knights have expanded their event to also benefit Catholic Charities of Southern Missouri and Least of These food pantry serving Christian County.
Let people know you're going by saying so at Facebook.
Social distancing guidelines will be in place!
Temperature checks at the door.
Teams spaced out every other lane.
Please wear a mask.
Two start times to limit the amount of teams at one time.

12:00 pm Registration, 1:00 pm Bowl Time
2:00 pm Registration, 2:30 pm Bowl Time