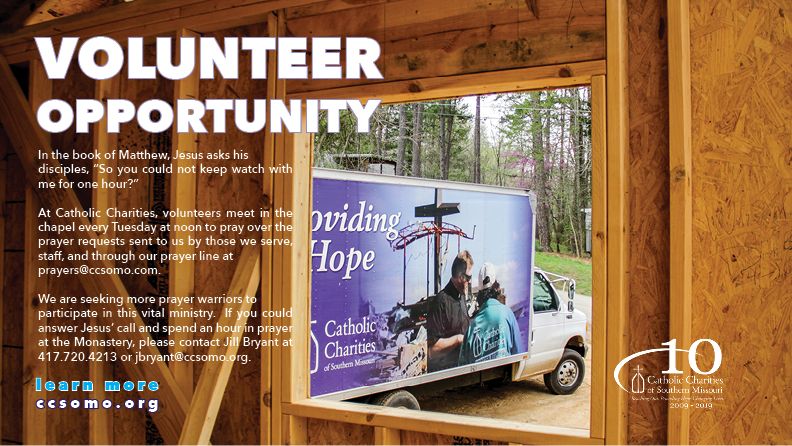 In the book of Matthew, Jesus asks his disciple, "So you could not keep watch with me for one hour?"
At Catholic Charities, volunteers meet in the chapel every Tuesday at noon to pray over the prayer requests sent to us by those we serve, staff, and through our prayer line at prayers@ccsomo.com.
We are seeking more prayer warriors to participate in this vital ministry. If you could answer Jesus' call and spend an hour in prayer at the Monastery, please contact Jill Bryant at 417.720.4213 or jbryant@ccsomo.org.
Follow us: twitter.com/ccsomo
See us: instagram.com/catholiccharitiessomo
#ReachingOut #ProvidingHope #ChangingLives