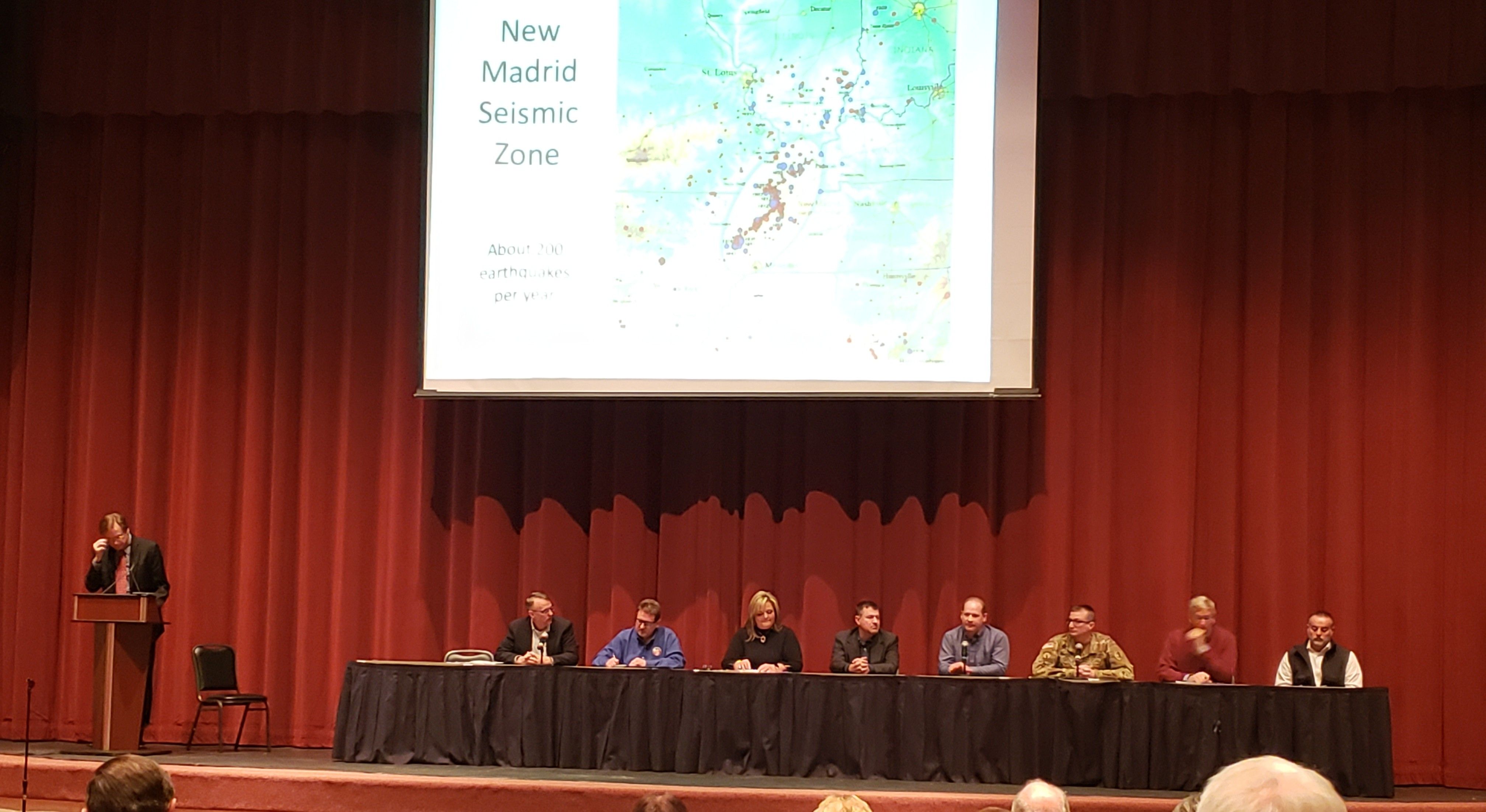 It was the 2011 Joplin tornado that spurred CCSOMO to grow into one of Missouri's leading disaster case management agencies. We are working in 2020 to be ready if disaster strikes again.
To stay ready, CCSOMO participates in various training sessions throughout the year along with various local, state, and federal agencies. On Feb. 21, CCSOMO participated in the 2020 Earthquake Shakeout in Poplar Bluff.
CCSOMO benefited from the keynote Earthquake 101 presentation and the speakers from the United States Geological Survey, utility companies, and other institutions, who spoke about their state of preparedness and what agencies and the public can expect should an earthquake occur.
The public engaged too as they brought their questions before an expert panel to be answered. Speakers emphasized personal preparedness.
The conference also highlighted populations with special needs. For example, one breakout session was titled, "People with Disabilities in Earthquake Planning."
All in all, this was an excellent training day for CCSOMO. We are grateful to Missouri State Emergency Management Agency and all other partners involved, for having organized this valuable public forum.
#MOQUAKE2020