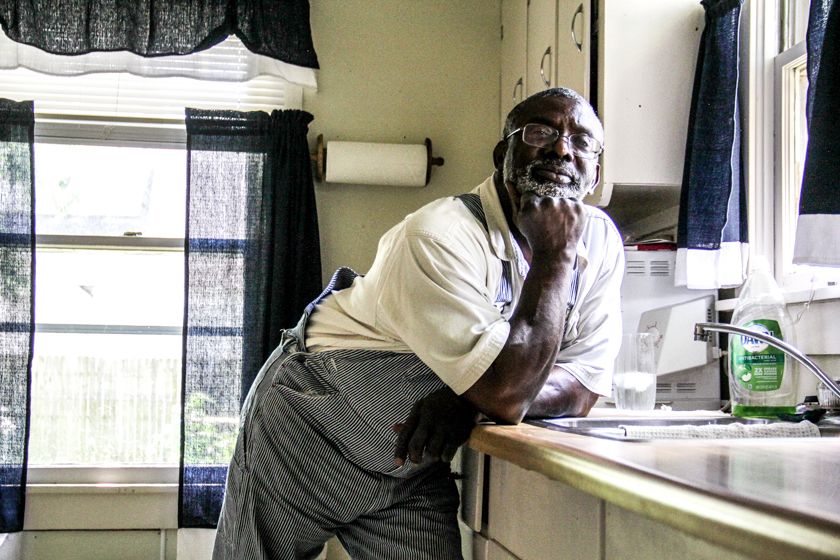 As Catholics celebrate Ash Wednesday with the placement of #ashes on their foreheads, we are are called to fulfill the Church's call to Corporal Works of Mercy. They are:
· Feeding the Hungry
· Giving Drink to the Thirsty
· Clothing the Naked
· Sheltering the Homeless
· Visiting the Sick
· Visiting the Imprisoned
· Burying the Dead
Partnering with Catholic Charities of Southern Missouri, especially in sheltering the homeless, is an excellent way to engage your community and enact a Corporal Work of Mercy.
Consider James' (pictured) story as one example of the many positive life outcomes made possible by partnerships with people like you.
James is a veteran whose body had broken down. When CCSOMO met him, he was sleeping in his car, in his mother's driveway. She had passed and he had nowhere to go. CCSOMO's Supportive Services for Veteran Families program (SSVF) helped James secure housing and obtain his full VA disability benefit. Now, a man who once served this nation dutifully, is peacefully in his own home because of CCSOMO's supporters. PHOTO: John Farmer de la Torre/CCSOMO
Like us: fb.me/ccsomo.org
Follow us: twitter.com/ccsomo
See us: instagram.com/CatholicCharitiesSOMO
#Ashes #Lent #EndVeteranHomelessness #ssvf