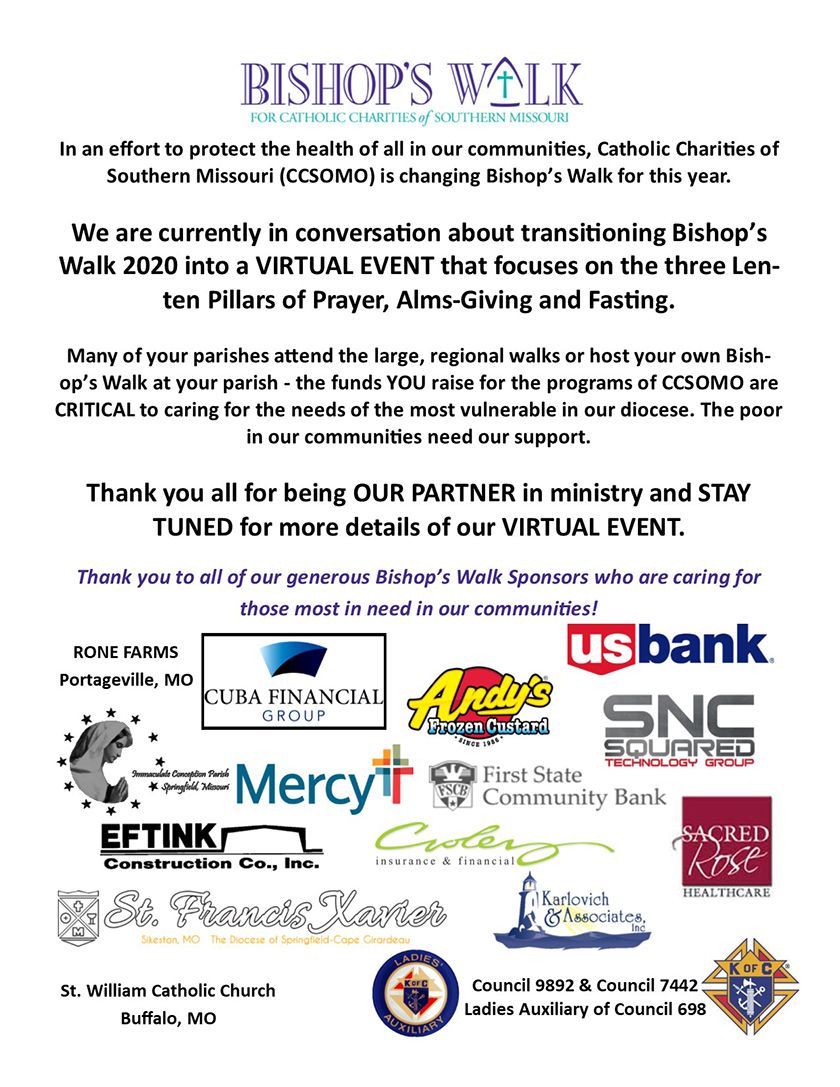 In an effort to protect the health of all in our communities, Catholic Charities of Southern Missouri (CCSOMO) is changing Bishop's Walk for this year.
We are currently in conversation about transitioning the 2020 Bishop's Walk into a VIRTUAL EVENT that focuses on the three Lenten Pillars of Prayer, Alms-Giving, and Fasting.
Many of your parishes attend the large, regional walks or host your own Bishop's Walk at your parish - the funds YOU raise for the programs of CCSOMO are CRITICAL to caring for the needs of the most vulnerable in our diocese. The poor in our communities need our support.
Thank you all for being OUR PARTNER in ministry and STAY TUNED for more details of our VIRTUAL EVENT.