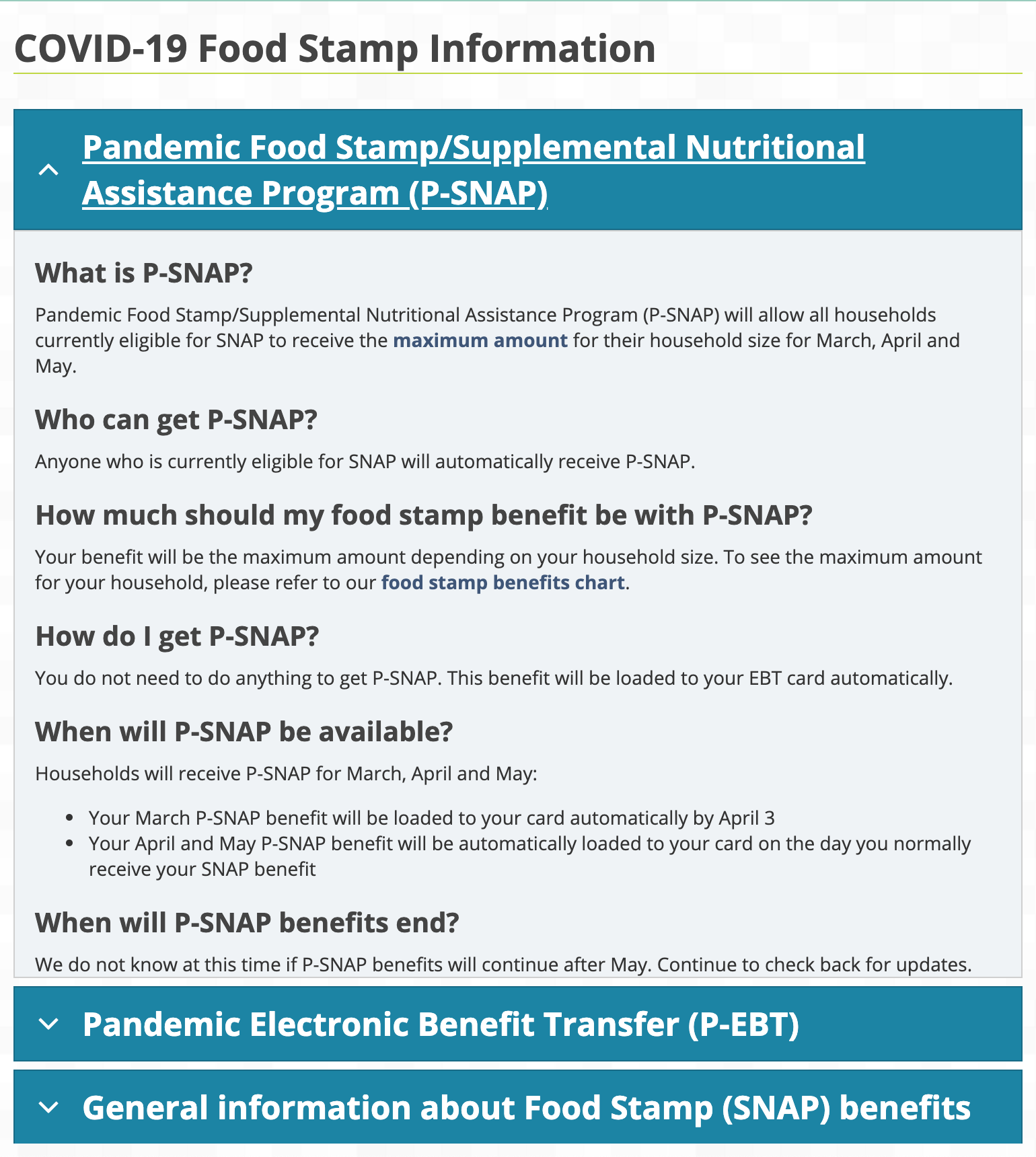 DO YOU KNOW ABOUT P-SNAP?
Anyone who already receives SNAP assistance benefits (also known as "food stamps") will automatically get Pandemic Food Stamp/Supplemental Nutritional Assistance Program (P-SNAP) benefits, which means they will receive the maximum benefit amount for their household.
Beneficiaries do not need to do anything to get P-SNAP. This benefit will be loaded to EBT cards automatically.
The benefit will be the maximum amount depending on household size. The maximum amount for a household, is documented in the respective food stamp benefits chart at the link below:
https://mydss.mo.gov/food-assistance/food-stamp-program/income-limits
IMPORTANT: If a beneficiary already receives the maximum benefit for household size, they will not receive an additional allotment. P-SNAP benefits are currently scheduled to last through May 2020.
For more answers to questions about SNAP (food stamp) benefits, visit the following website and FAQ (frequently asked questions) for even more information:
mydss.mo.gov
Also, CCSOMO offers SNAP enrollment assistance. We can help with re-certification too. This assistance is made possible through a grant from the Walmart Foundation.
To learn more, visit:
https://ccsomo.org/ways-we-help/services-programs/snap-supplemental-nutrition-assistance-program-application-and-enrollment-assistance.html
#SNAP #PSNAP #FoodStamps
@WalmartFoundation
Like us on Facebook: @ccsomo
Follow us on Twitter: @ccsomo
See our stories on Instagram: @CatholicCharitiesSOMO