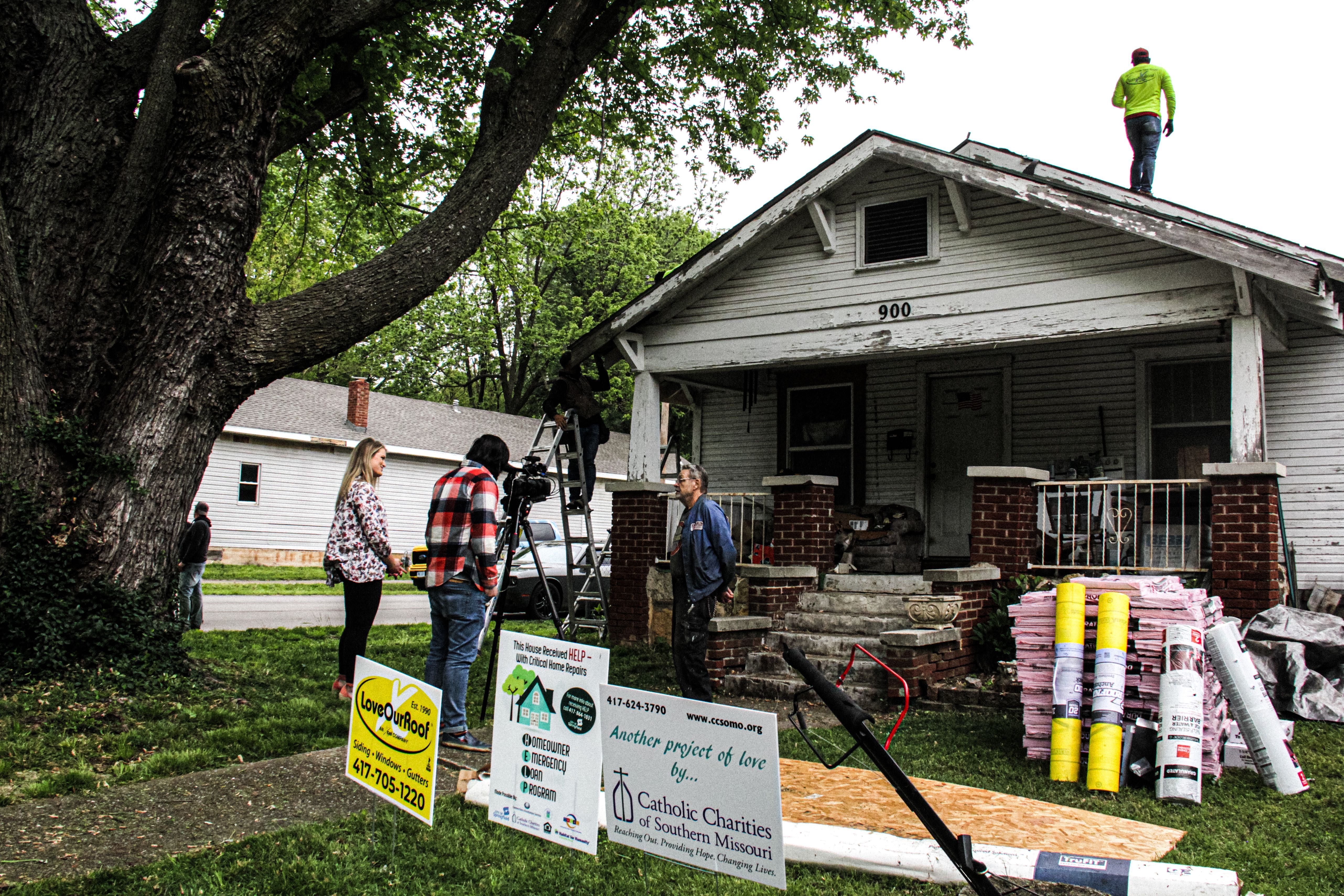 Racing against the rain this morning, CCSOMO kicked off with community partners Habitat for Humanity of Springfield, MO, and Loveourroofsgf, the process of repairing veteran Warren Dake's roof. It will take about four hours to replace it but the impact on his quality of life will last for years.
This project utilizes City of Springfield Home Emergency Loan Program (HELP) and Community Development Block Grant (CDBG) funds. Loveourroofsgf donated the roof. CCSOMO is repairing the exterior of the home and was appointed by the City of Springfield as the lead on the project.
This project falls within CCSOMO's Home Repair program (technically, it's called the Home Repair & Rebuilding for Disaster Survivors, Low-Income Clients, Seniors, Veterans, & the Developmentally Disabled program). We are very pleased to be engaged again in another worthy project serving our neighbors.
Learn more: ccsomo.org
Follow us: twitter.com/ccsomo
See us: instagram.com/CatholicCharitiesSOMO
#ReachingOut #ProvidingHope #ChangingLives
#HabitatForHumanity #LoveOurRoof