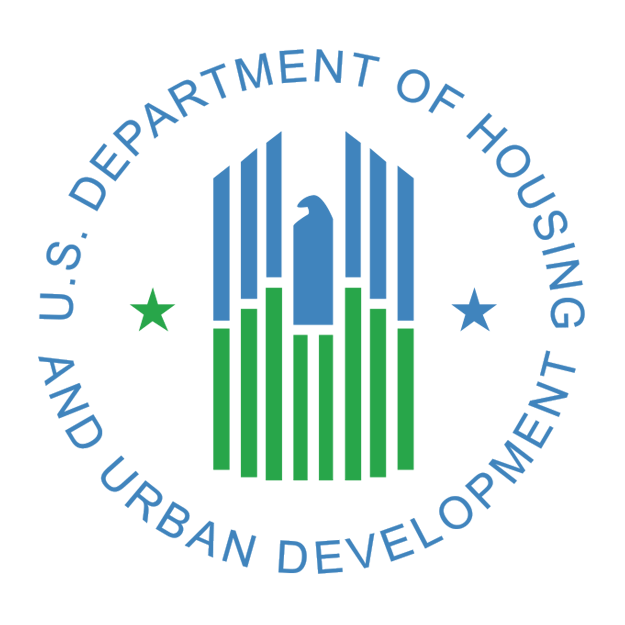 Renters living in a HUD Multifamily Assisted or FHA-insured property are covered by a temporary eviction moratorium. To help renters determine if they are renting in a HUD Multifamily assisted or FHA-insured multifamily property, HUD has property data available online at the following two links:
HUD's database of Multifamily Assisted properties
The best option for renters during the eviction moratorium is to pay their rent, if they are able. Those experiencing financial hardship should reach out to their landlord to discuss their situation and potential solutions.
If your building or property is located on one of HUD's database maps, you have free access to the HU Disaster Response Network. For renters experiencing financial challenges from COVID-19, a natural disaster, or other difficulties, the Disaster Response Network's HUD-approved housing counselors may be able to help with:
- A personalized recovery assessment and action plan.

- FEMA and insurance claims.

- Federal and state housing assistance.

- Unemployment, nutritional assistance, and any other available benefits.

- Non-legal support in communicating with landlords.

- Ongoing check-ins to help ensure a successful recovery.

 
NEXT STEPS
 

Call 877-542-9723 to speak with a housing counselor at the HUD Disaster Response Network.

 
TIPS ON COMMUNICATING WITH YOUR LANDLORD
If you're struggling to pay rent or can no longer pay, contact your landlord right away to discuss your options. During stressful financial times, your landlord is likely experiencing challenges as well. Try to communicate with them clearly and calmly. Here are some tips to help guide you through a conversation with your landlord:
- Be candid about your situation. If you're impacted by COVID-19 or other difficulties, share how your income has been affected.

- Consider mentioning any resources and assistance options you've found.

- Explain how your family would be impacted by a loss of housing.

- Ask about payment arrangements.

- Keep any email and text conversations and make notes of when you spoke in person.
COVID-19 HELP — CARES ACT EVICTION PROTECTION
The CARES Act, signed into federal law on March 27, 2020, provides 120 days of eviction relief for tenants in multifamily rental housing that is federally insured or backed. You may not be served with an eviction notice solely for nonpayment of rent until July 25, 2020 and the notice must give you 30 days to leave the property (August 24, 2020).
During the 120-day eviction moratorium, your landlord may not charge you late fees, penalties, or other charges for paying your rent late. It's important to note that the eviction moratorium does not relieve you of your obligation to pay your rent. It merely forbids your landlord from evicting you during that period for late payment.
KNOW YOUR RIGHTS
For information on Coronavirus-related tenant protections by state (and county and major cities, if applicable) visit Nolo.com. You can also search websites of local news and additional faith-based organizations for assistance programs in your area.
ADDITIONAL RESOURCES AVAILABLE TO YOU
- Fannie Mae

- Freddie Mac

- Consumer Financial Protection Bureau (CFPB)

- Federal Emergency Management Agency (FEMA)

- Centers for Disease Control and Prevention (CDC)

- Small Business Administration (SBA)

 
WATCH OUT FOR SCAMS
Scam artists offer fraudulent assistance to those affected by disasters or other economic distress. Always confirm the legitimacy of offers and never feel pressured to "take immediate action."
Learn more about COVID-19 scams and other signs of fraud.
SOURCE: https://www.hud.gov/coronavirus/renters