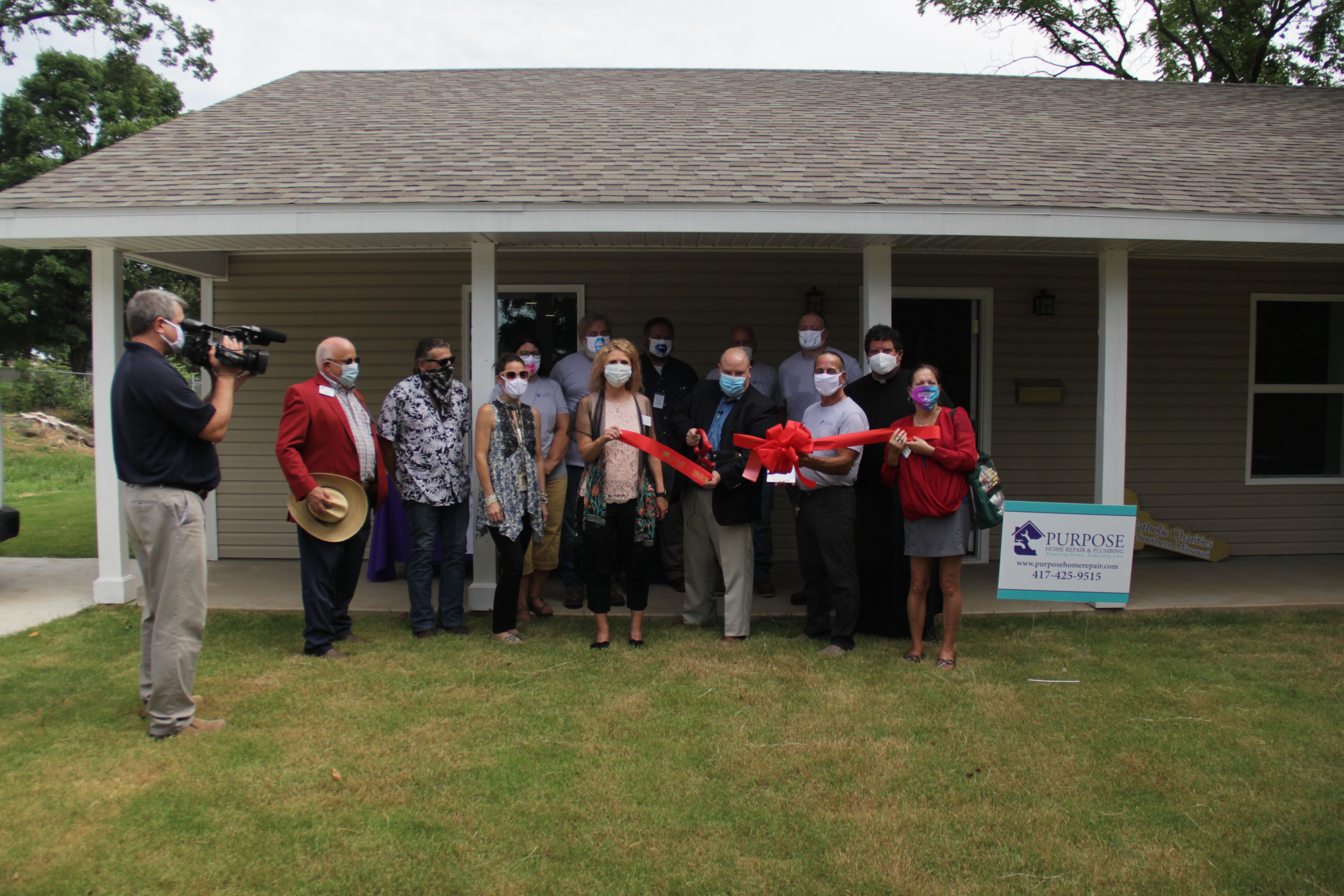 We are very pleased to share yesterday evening's news story from KSNF TV 16 in Joplin.
We want to thank the Joplin Area Chamber of Commerce and Ambassadors for coming to celebrate the ceremonial ribbon cutting. We wish also to thank Missouri Senator Bill White for attending along with Father Charles 'Chaz' Dunn, Catholic Charities of Southern Missouri (CCSOMO) Board of Directors former president Renee Montazedi, Senior Vice President of Operations John Lunardini, and Director of Construction Paul Coroleuski, and staff from CCSOMO and Purpose Home Repair and Plumbing.
Purpose Home Repair and Plumbing is committed to providing an extraordinary value to the community. As a general contractor and plumbing social enterprise, customers will not only receive an excellent value for high quality work, they will simultaneously be supporting positive social change in the community by training future construction professionals. Purpose Home Repair & Plumbing will serve Jasper, Newton, McDonald, and Barry counties.
To learn more visit www.PurposeHomeRepair.com.
To get a free quote call 417.425.9515.