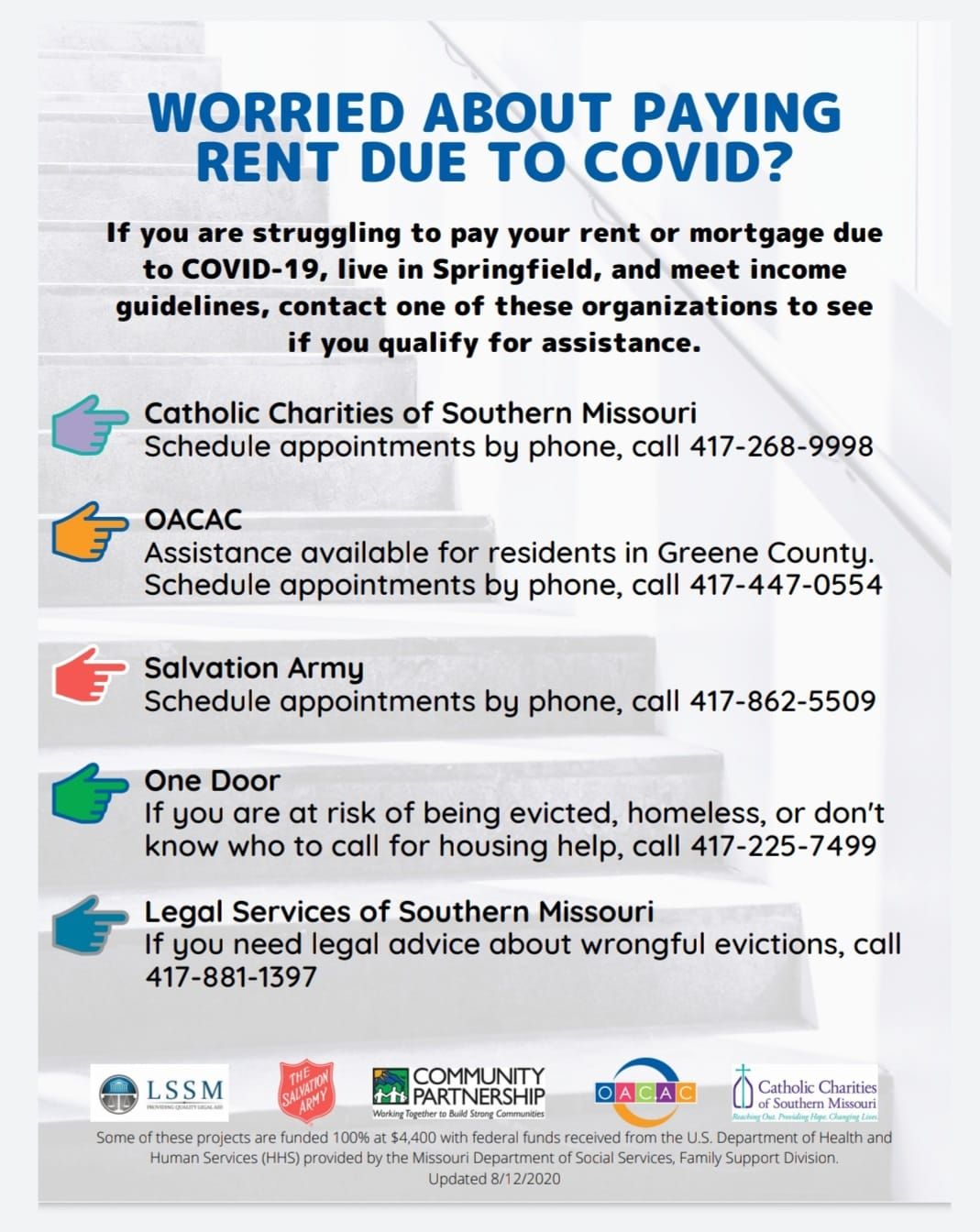 RENT AND MORTGAGE HELP AVAILABLE NOW FOR SPRINGFIELD RESIDENTS
We have rental and mortgage assistance available for people who meet the following conditions:
1. Must be a resident of Springfield;
2. Must be struggling to meet rental or mortgage obligation due to COVID;
3. Must meet income guidelines.
If you think you might qualify, please call us at 417.268.9998. Our intake staff will help you determine your eligibility.