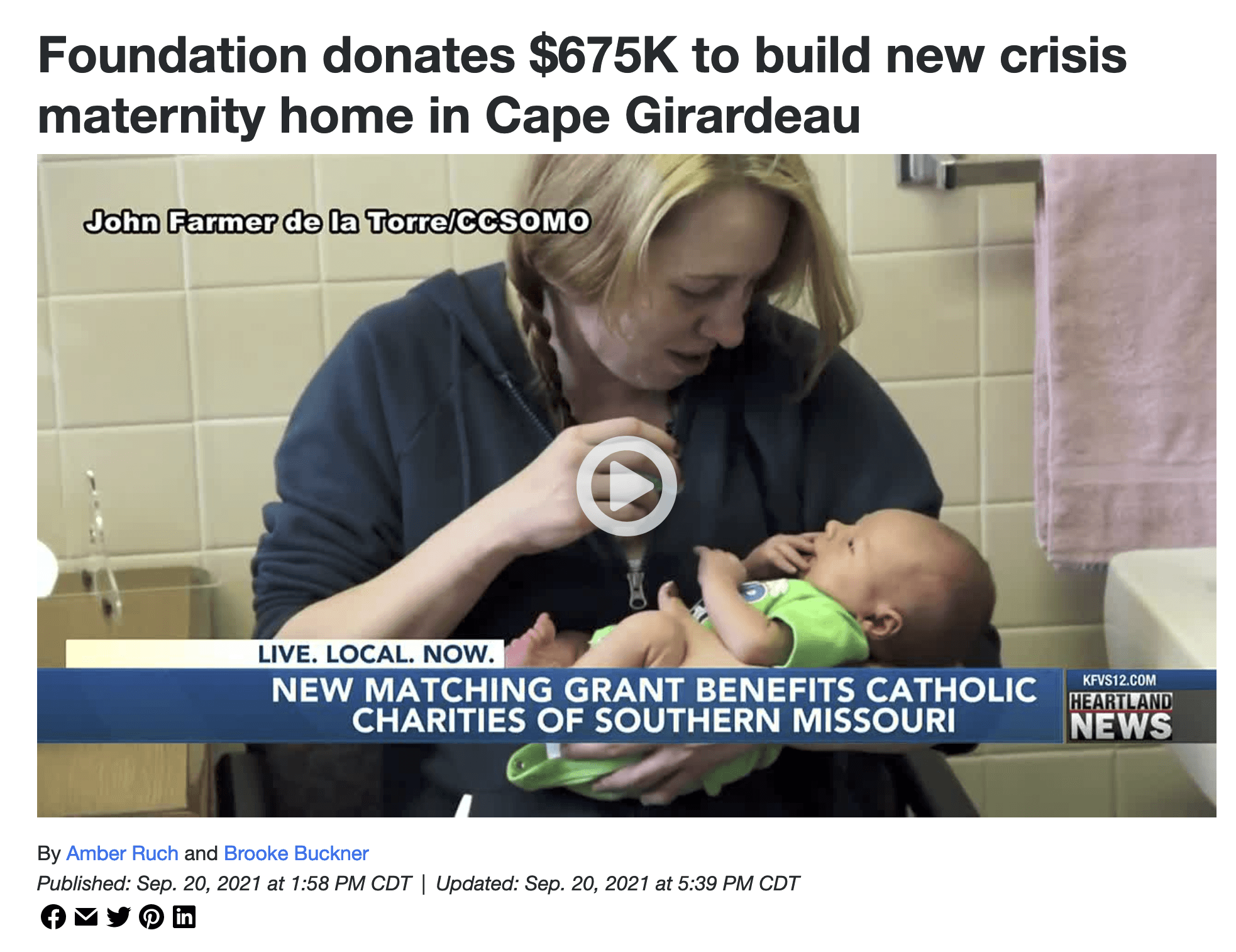 We appreciate KFVS-TV 12 (Cape Girardeau) reporting about the matching grant we have been awarded by the Mabee Foundation to build a new LifeHouse in Cape Girardeau. This new crisis maternity home and residential transitional housing program will serve homeless pregnant women 18 years and older and their children under the age of five in southeastern Missouri. It is scheduled to open in late 2022.
The Mabee Foundation matching grant will give $1.25 for every dollar donated to Catholic Charities of Southern Missouri. There are additional tax credits available for eligible donors. More details are available at this link.
The Mabee Foundation only awards projects with 40 percent of total funding in place and from public donors. This is to ensure that public support exists for the project.
LifeHouse Crisis Maternity Home in Springfield is the model of success being used to envision a new and similar facility in Cape Girardeau. The Springfield LifeHouse has served southern Missouri since December 2013. To date, 104 babies have been born to LifeHouse residents.