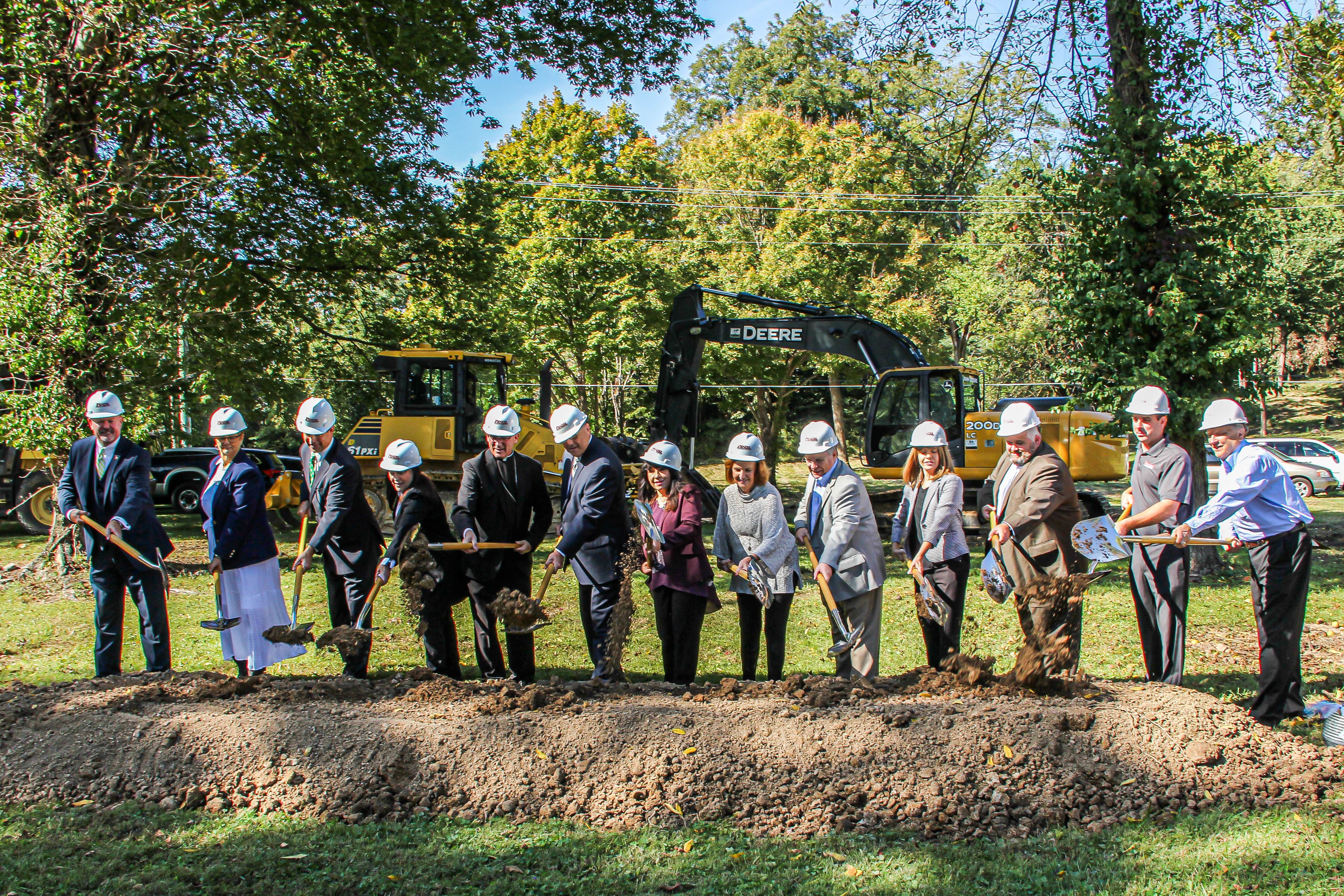 On a beautiful fall morning, October 20, 2021, CCSOMO leaders, Board members, along with local civic leaders, gathered to break ground for LifeHouse Cape Girardeau Crisis Maternity Home. The new facility located in Cape Girardeau will serve homeless pregnant of southeastern Missouri and is scheduled to open December 2022.
Numerous supporter of the project were on hand to celebrate the moment along with Reverend Bishop M. Rice of the Diocese Springfield-Cape Girardeau, Mayor Bob Fox, and representatives of federal office holders.
Local media also covered the event including KFVS12 of Cape Girardeau. You can view their story here.