Major unexpected news in the life of Catholic Charities of Southern Missouri is found here
---
Monday, December 16, 2019
BREAKING NEWS - Springfield and Joplin Office Closures
Our offices in Springfield and Joplin will be closing at noon today due to inclement weather. We will reopen at 8:00 a.m. tomorrow.
---
April 3, 2019
BREAKING NEWS: Jana Hukriede, a volunteer at Catholic Charities of Southern Missouri, is named the 2019 Volunteer of the Year by Catholic Charities USA
The following letter was received on April 3, 2019 from Sarah Hendley of CCUSA.
Congratulations!

Catholic Charities USA is proud to announce that Jana Hukriede has been selected as the 2019 Volunteer of the Year! The CCUSA and Volunteer Management Network review committees were very impressed with Jana's long term dedication to your organization as well as the innovative ways she leads and  serves at your organization.

CCUSA will be sending out a press release announcing the winner on Monday, during National Volunteer Week.  We ask that you wait until Monday to publicize Jana as the winner. We will share our press release with you as soon as it is finalized.  Jana will be in the Spring edition of the Charities USA magazine as one of the finalists and be featured with a more in-depth profile in the Summer edition as the winner. To facilitate that profile feature, I am cc'ing David Werning, our Director of Content Development, who may reach out with questions. In addition,

As Volunteer of the Year, Jana is invited to the 2019 Annual Gathering to be recognized at during a plenary lunch, which will take place on Wednesday, September 25 at 12:30pm. CCUSA will sponsor Jana's roundtrip airfare as well as her stay at the conference hotel. In addition, Jana's registration to the Annual Gathering will be complimentary and she is invited and welcome to attend the sessions. Since the registration has not yet opened for the Annual Gathering, I will reach out closer to time to arrange travel and register Jana.

On behalf of the entire Catholic Charities network, I thank Jana for her service to Catholic Charities of Southern Missouri! Please let me know if you have any questions or concerns.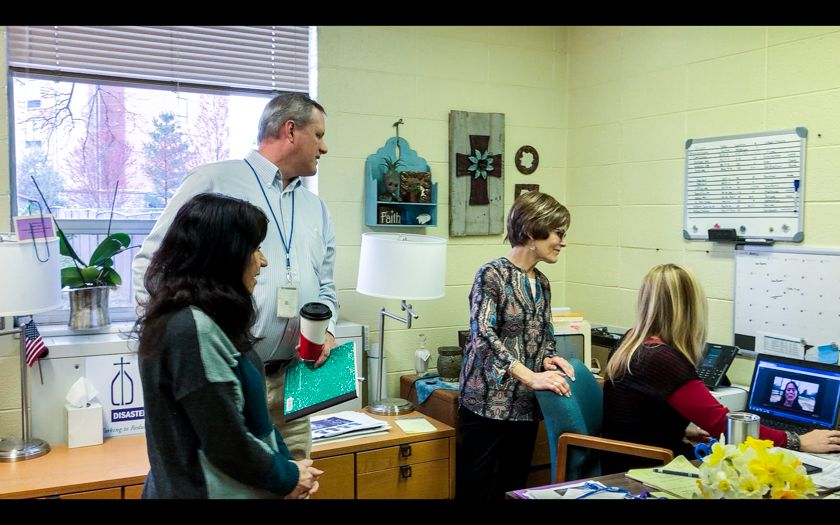 ---
March 8, 2019
BREAKING NEWS: Retired schoolteacher and CCSOMO volunter Jana Hukriede of Springfield named 2019 CCUSA National Finalist for Volunteer of the Year Award
Jana Hukriede was nominated to become Catholic Charities USA's 2019 Volunteer of the Year. CCUSA has named her a finalist. This video was submitted to CCUSA in support of her candidacy. Catholic Charities of Southern Missouri staff and friends speak in it about Jana's work in gardening operations at the agency. Jana has led an effort that now provides fresh fruit and vegetables to pregnant women in LifeHouse, a crisis maternity home and program of CCSOMO.