GET THE HELP YOU NEED TODAY
Our technicians understand how busy life can be. With so many things that need maintenance in your home, it's important to have a team you can trust to help you tackle all of your projects or problems. As a customer-focused solution provider, we're dedicated to redefining the home improvement service experience for homeowners and commercial property owners.
Call (417) 425-9515 for a free quote.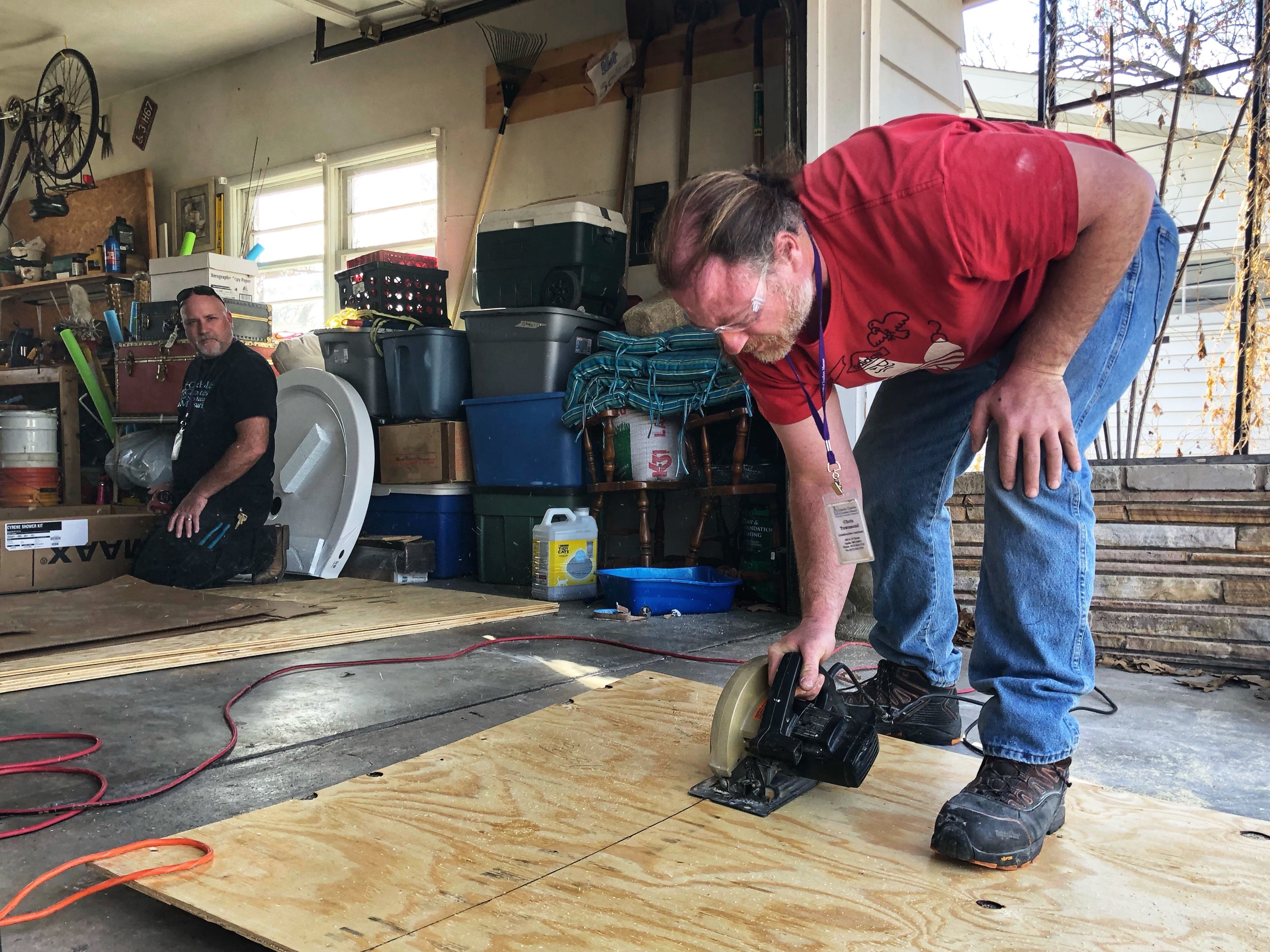 At Purpose Home Repair, we believe home repairs should be done right - full home remodels or small project repairs! We deliver honest, transparent customer service and skilled services priced right because we want to be the best value for homeowners everywhere. Our professional technicians handle an extensive variety of home repair and remodeling services. Every technician is appropriately licensed and insured, and we back our services with a one-year warranty—you can be confident the work we do will last. 
Whether you want to remodel your kitchen, upgrade your bathroom, or fix a broken step on your deck, Purpose Home Repair has you covered. We're happy to assist you with home maintenance services of nearly any scope, big or small, and we'll finish on time and on budget. Our technicians take pride in providing quality workmanship, we also put just as much emphasis on the customer service you receive.
From your very first interaction with our team until long after the job is complete, you will be treated with respect and courtesy. We offer free estimates, honest pricing, and a lightning-fast response time. At Purpose Home Repair, we value our customers, and we want you to recognize the value in choosing us. Discover what so many happy homeowners already know: Purpose Home Repair is the name to trust for exceptional home repair services.
---
WHAT MAKES PURPOSE HOME REPAIR SPECIAL?
Purpose Home Repair is a social enterprise of Catholic Charities of Southern Missouri. As a social enterprise, we provide a service that also has an impact on the community. 
Purpose Home Repair is a general contractor business that incorporates CCSOMO's pre-existing Pre-Apprentice and On-The-Job construction training program into our impact model. When you hire Purpose Home Repair for your home repair job, you hire a licensed tradesperson and support a pre-apprentice trainee to gain valuable employment skills. 
Purpose Home Repair was established to assist people who would typically face significant barriers to employment. Trainees learn a new trade and employment soft skills to improve long-term employment success. Purpose Home Repair clients receive a job well done and the satisfaction of helping trainees become self-sufficient neighbors with a livelihood.
---
SERVICES PROVIDED BY PURPOSE HOME REPAIR
Licensed, Bonded & Insured

OSHA Certified

EPA LEAD Certified Firm

Disability and Senior Home Modifications

Commercial & Residential

New Construction

Remodeling – Kitchen, Bath & Home

Residential & Commercial Property Maintenance

Quality, Craftsmanship

50 Years Combined Experience

Fully Equipped

Trained Staff

Purpose Home Repair serves Jasper, Newton, McDonald, and Barry counties.