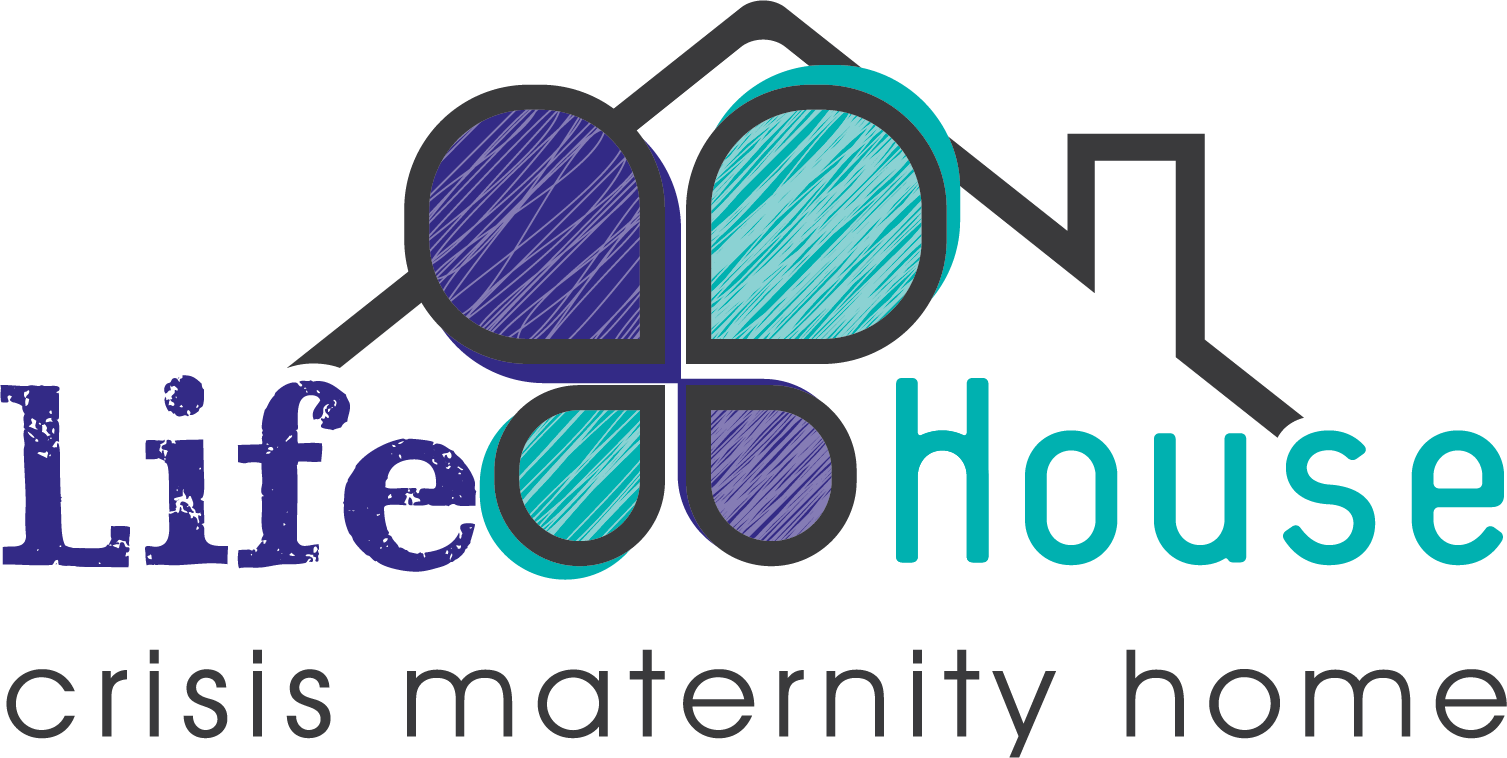 Exciting News – Helping Homeless Pregnant Women Rise Out of Poverty!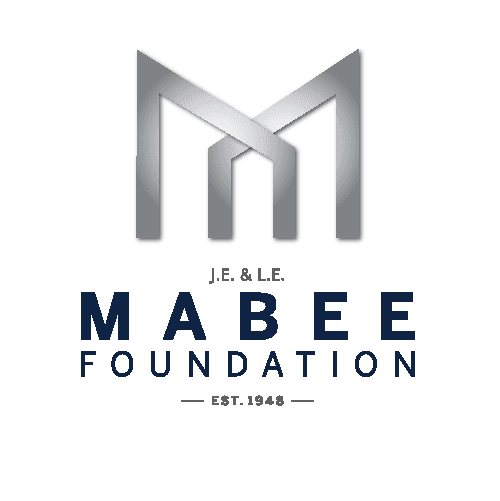 Catholic Charities of Southern Missouri (CCSOMO) has been awarded a $675,000 Challenge Grant from the J.E. and L.E. Mabee Foundation (Midland, TX) in support of its ongoing capital campaign to build a LifeHouse Crisis Maternity Home in Cape Girardeau, Missouri.
The Mabee Foundation requires that 40 percent of the total project be raised by other public donors before it will consider a grant request and provides funding awards in the form of challenge grants to ensure local community support and involvement. One-time gifts and multi-year pledges (up to three years) for the construction of LifeHouse Cape Girardeau from individuals, foundations, and businesses (including in-kind gifts) are eligible toward meeting this challenge.
Among CCSOMO's many impactful ministries and programs, LifeHouse Crisis Maternity Home in Springfield has proven transformational for the pregnant women in its care who courageously rise out of homelessness and traumatic histories into healthy self-sufficient families. Building another LifeHouse in Cape Girardeau will bring critical services and resources to homeless pregnant women aged 18 and older, their infants, and young children in southeast Missouri.
Please contact CCSOMO's Development Office at 417.720.4213 or continue reading this campaign webpage to learn more about how you can help empower vulnerable mothers!
---
More News! LifeHouse Cape Girardeau Breaks Ground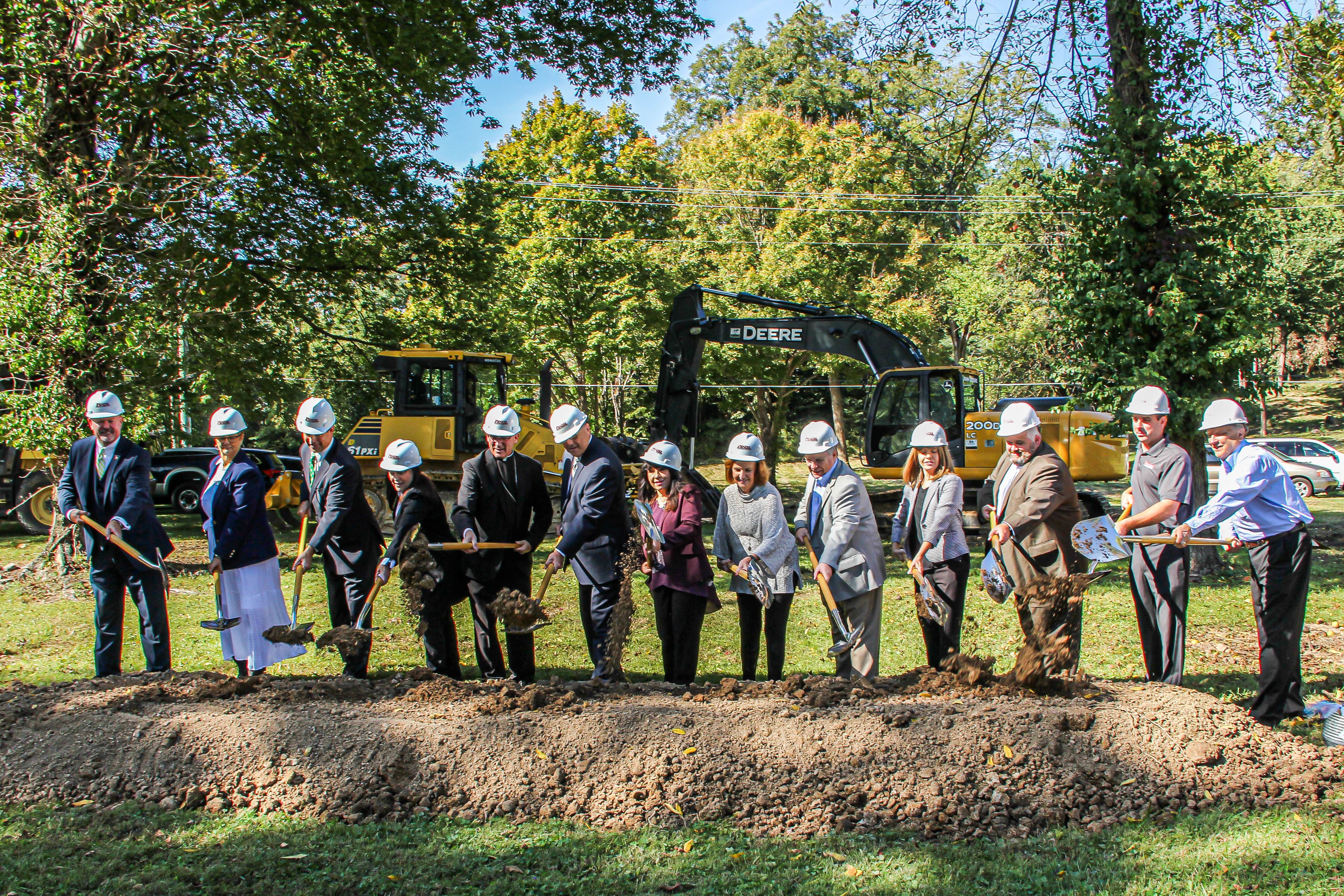 FROM THE EXECUTIVE DIRECTOR
Catholic Charities of Southern Missouri's capital campaign to bring LifeHouse Crisis Maternity Home to Cape Girardeau will support two initiatives:
Building a 15-Unit LifeHouse Crisis Maternity Home ($4 Million)

Funding the first two years' operating expenses ($2 Million)
"By working together, we can offer help to women and children with critical needs. Please join us in prayer and in generosity as we embark on this journey to bring the love of Christ to our neighbors who are most in need."
MAURA TAYLOR
Executive Director
Catholic Charities of Southern Missouri
LIFEHOUSE: MISSION AND IMPACT
A PREVIEW OF LIFEHOUSE CAPE GIRARDEAU
GOAL: $6 MILLION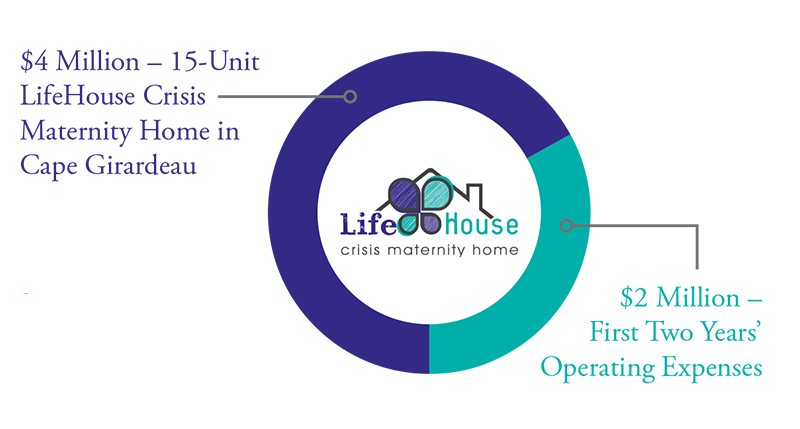 LIFEHOUSE TEACHES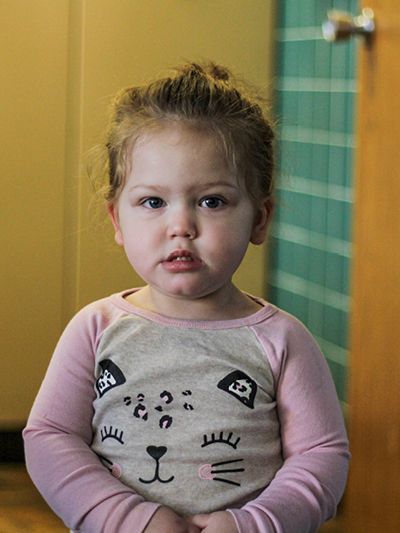 LIFEHOUSE SAVES LIVES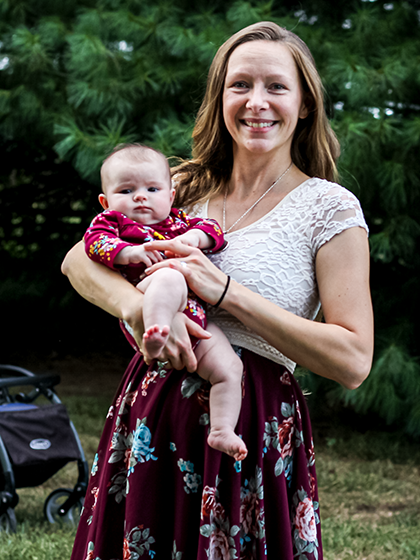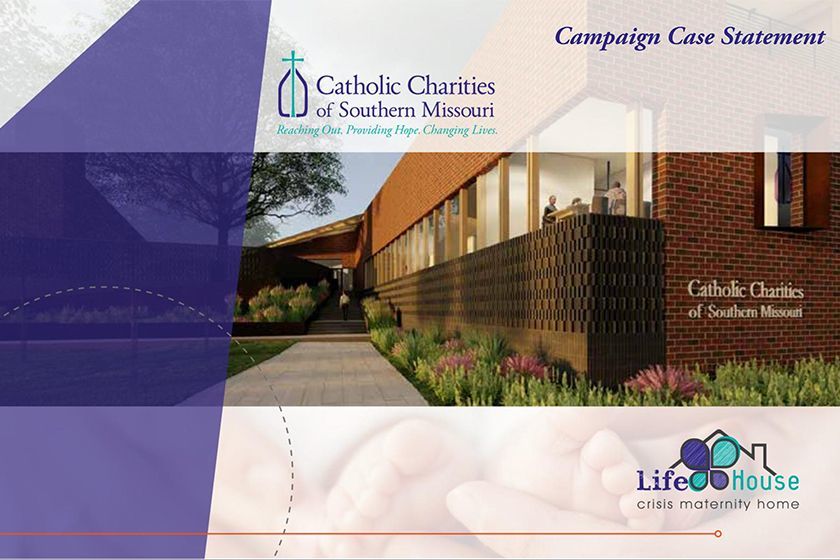 INITIATIVES
15-Unit LifeHouse Crisis Maternity Home ($4 Million)
LifeHouse Cape Girardeau will be located at Spanish and Park Streets on a nearly 2-acre plot of land that has already been donated by a generous benefactor for this specific purpose. Spanning 17,000 square feet, LifeHouse Cape Girardeau will include 15 units, each housing one resident (mother) and her child(ren), indoor and outdoor community spaces, administrative office space for LifeHouse and Catholic Charities' housing and community pregnancy support programs, and a building for donations. Situated downtown, LifeHouse Cape Girardeau will breathe fresh life into its immediate surroundings.
First Two Years' Operating Expenses ($2 Million)
While the space in which Catholic Charities may provide this critical service is a necessary first step, this campaign seeks also to provide immediate financial stability by raising the first two years' operating expenses for LifeHouse Cape Girardeau, thereby sustaining it as it welcomes its first residents. This $2 million estimate is based on LifeHouse Springfield's operating expenses.
LifeHouse Cape Architectural Renderings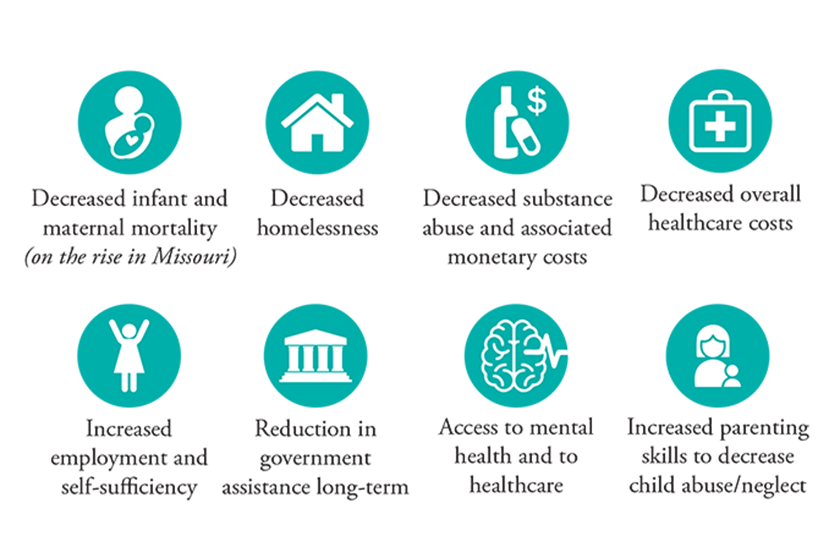 WAYS TO GIVE
Check/Automatic Withdrawal/Credit Card
These are the most common giving methods. Donating is as simple as writing a check or authorizing a recurring automatic withdrawal from your bank account or charge on your credit card. Checks should be made payable to Catholic Charities of Southern Missouri noting LifeHouse Cape Girardeau as the memo.
To make a gift or pledge electronically via credit card or to set up an automatic withdrawal, include your credit card/account information on your pledge card or make your gift online. The change in your account will appear as CCSOMO.
*Gift of Stock/Property
Charitable gifts of stocks, bonds or mutual funds, as well as gifts of property (e.g. homes, farmland, crops) may offer special tax advantages.
*Planned Gift
Planned giving is the process of carefully selecting the best method and assets for making a charitable gift. A deferred gift through an estate plan or life income gift offers you the ability to support LifeHouse Cape Girardeau and retain the income from those assets during your lifetime. Methods include:
·       Bequests by will or living trust
·       Charitable Gift Annuities
·       Charitable Lead or Remainder Trusts
·       Beneficiary benefits from IRAs or pensions (Those age 70 ½ and older can realize tax deductions on Qualified Charitable Distributions).
*Corporate Matching Gift
A matching gift program provided through your employer may allow you to increase the value of your gift at no additional cost to you. Many companies match charitable gifts made by their employees, retirees or board members.
* To arrange a gift of this type or to coordinate a corporate matching gift, please contact Mandy Long, Director of Development, at (417) 720-4213.