Catholic Charities of Southern Missouri provides short-term and long-term recovery services to individuals and families dealing with the aftermath of natural disasters like tornados, floods, and other catastrophes.
---
Disaster Case Management Services Offered
Catholic Charities of Southern Missouri works in collaboration with government agencies, other non-profits, area churches, and county Long-Term Recovery Committees to provide disaster relief to survivors.
Our dedicated case managers listen to our clients' stories, help them identify their needs, locate resources and assist them in developing a long-term recovery plan that will lead to self-sufficiency. We have walked alongside our clients for years as they rebuild their lives. This has made us one of Missouri's leading providers of long-term disaster case management services.
When natural disasters strike, Catholic Charities of Southern Missouri has specially trained staff to help survivors on their road back home!
---
An example of disaster service - Home Repair & Rebuild
We often refer disaster survivor clients to our Rebuilding Homes / Rebuilding Lives program. Through this program we repair and rebuild homes destroyed or damaged in natural disasters. Please click us at 417.720.4213 for more information.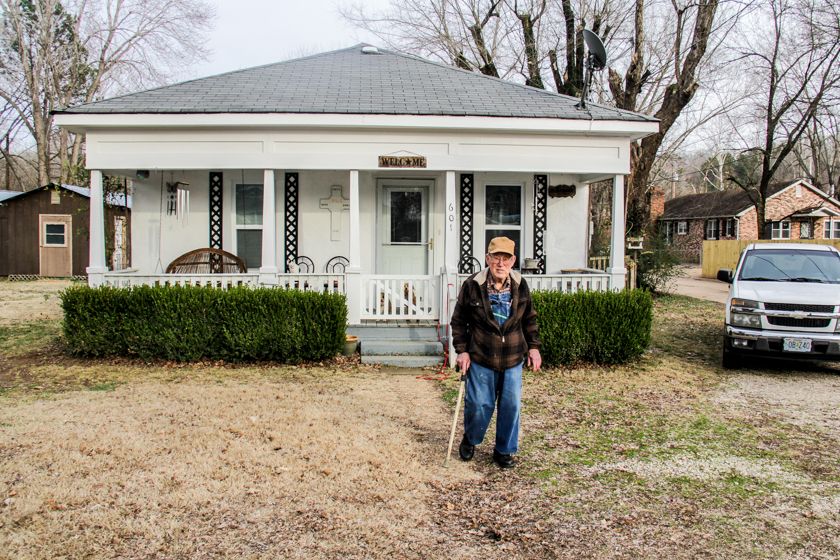 ---
History of Disaster Services at Catholic Charities of Southern Missouri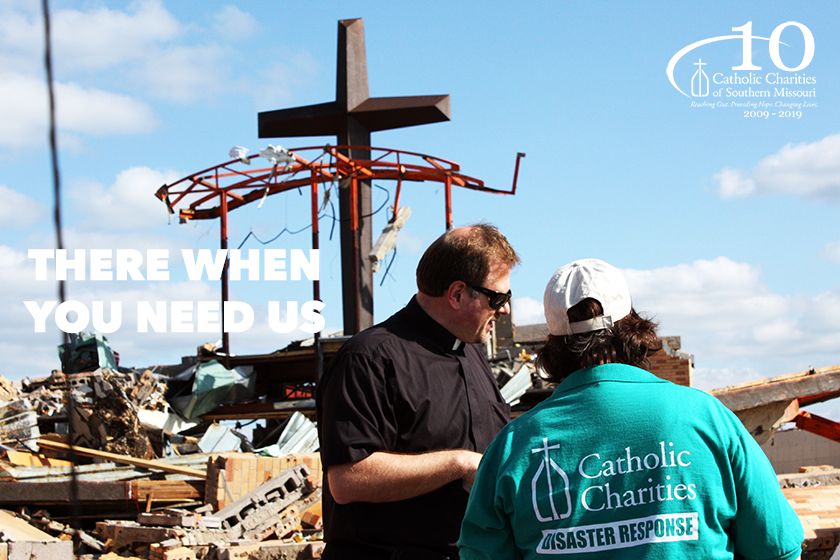 Immediately following the devastating Joplin EF5 tornado of May 22, 2011, Catholic Charities of Southern Missouri was blessed with the help of generous donations and thousands of volunteers. We were successful in providing a vast amount of case management services that included providing necessities, locating housing for the displaced and guiding survivors through the process of qualifying for and accessing newly available resources. It was a blessing and a challenge to serve so many in their hour of need. Catholic Charities of Southern Missouri's Disaster Preparedness and Response Program grew in response to these experiences.
As disasters have continued to create survivors in Missouri, we transitioned into long-term recovery services, including rebuilding damaged and destroyed homes, providing assistance in achieving self-sufficiency, and offering professional counseling to cope with the stresses and changes related to a disaster. We helped many thousands of individuals to get their lives back on track. We have also provided thousands of services to families in southeastern Missouri over recent years in response to tornadoes and floods that hard-hit part of the state.
Today, Catholic Charities of Southern Missouri is a leading provider in the state for disaster case management. To do our work, we must coordinate with partners across the state. Accordingly, the mission of the Disaster Preparedness, Response and Long-term Recovery Program includes community and Catholic partners.
Catholic Charities of Southern Missouri is working hard today to prepare the agency, the Diocese, parishes and their surrounding communities, for effective and coordinated responses to natural disasters. Our staff works with local parishes and community groups to develop Emergency Response Plans to help them be better prepared and to know how to respond when disaster strikes. We expect our future disaster response efforts to be even more effective as communities benefit from training and readiness we provide.