Catholic Charities of Southern Missouri is helping Missouri renters with applications for rental and utilities assistance through Missouri's State Assistance for Housing Relief (SAFHR) program.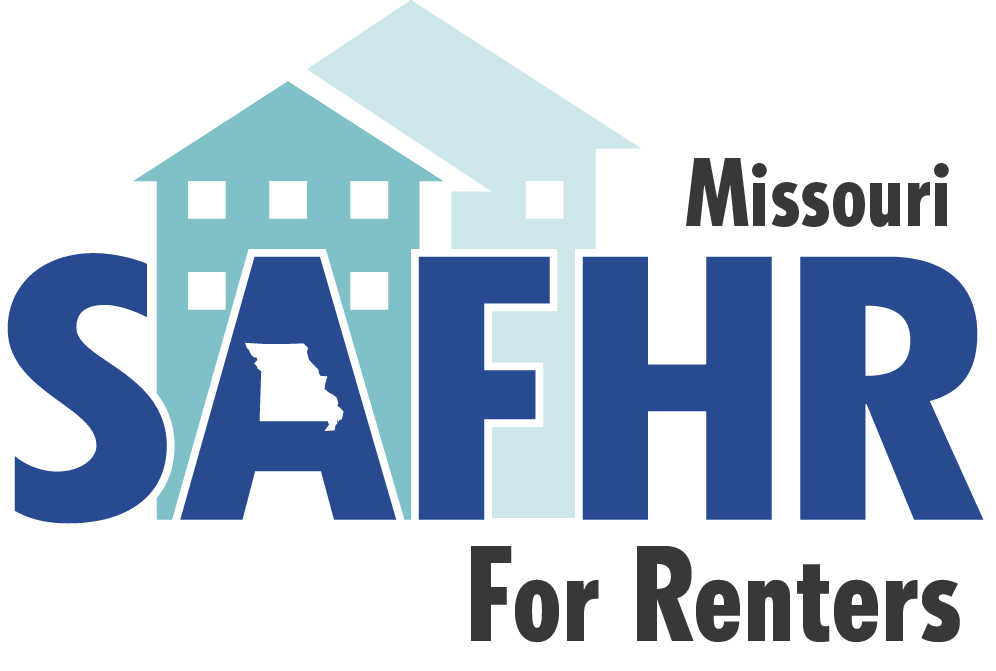 Benefits
SAFHR for Renters pays up to 12 months of rental arrears beginning April 2020
SAFHR for Renters also pays up to 3 months of forward rent.
SAFHR for Renters also pays for utilities. 
Eligibility Requirements
Applicants must be a Missouri resident and renter, or be applying for a previous Missouri rental address.
At least one member of the household must have been impacted by COVID.
The household must have earned less than 80 percent of the Average Median Income (AMI), which is determined on a county by county basis.
Interested persons can find more details about eligibility at the Missouri Housing Development Commission (MHDC) website, which can be visited by clicking this link.
AVERAGE MEDIA INCOME INFORMATION IS AVAILABLE AT MOHOUSINGRESOURCES.COM AND AT THIS LINK. 
---
SAFHR for Renters Brochure - English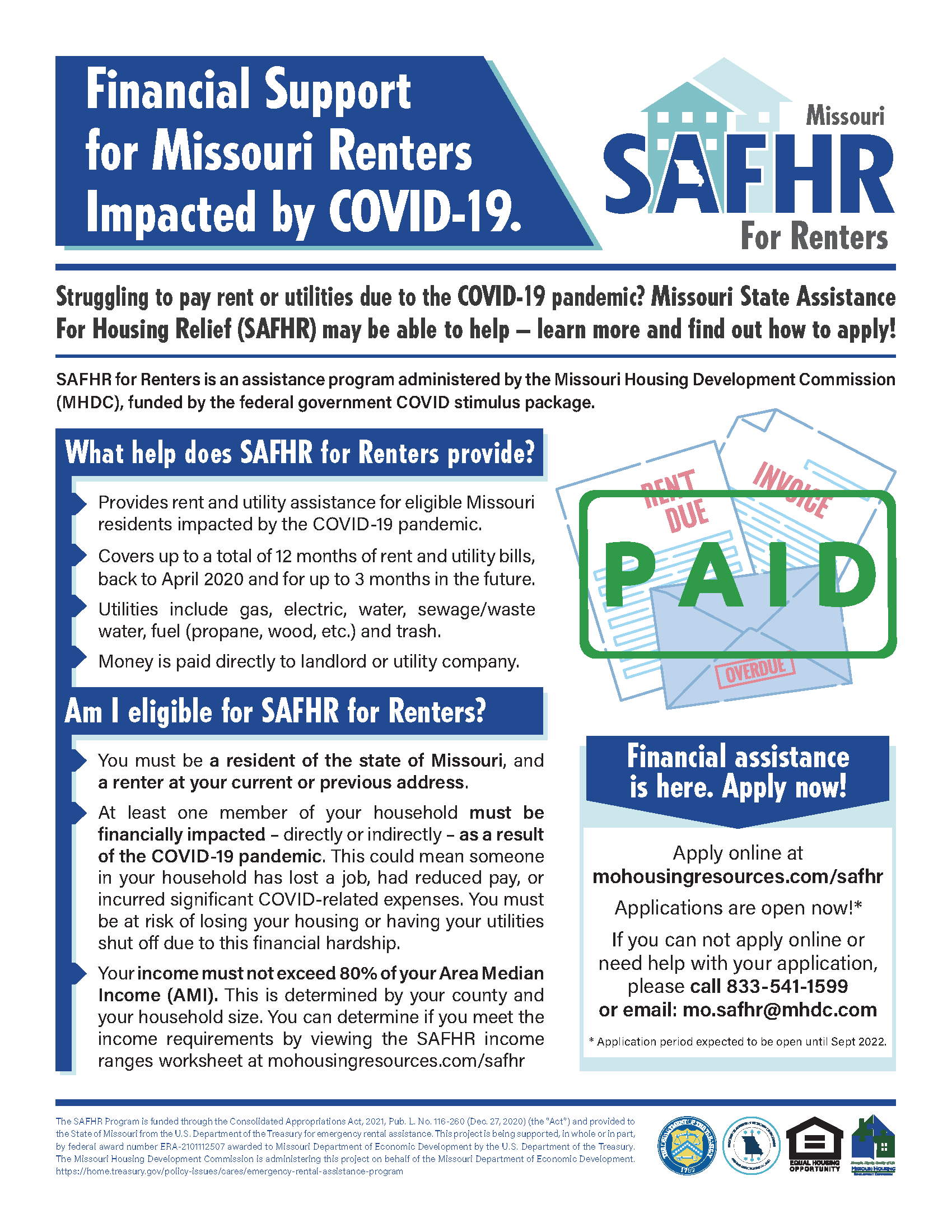 SAFHR for Renters Brochure - Spanish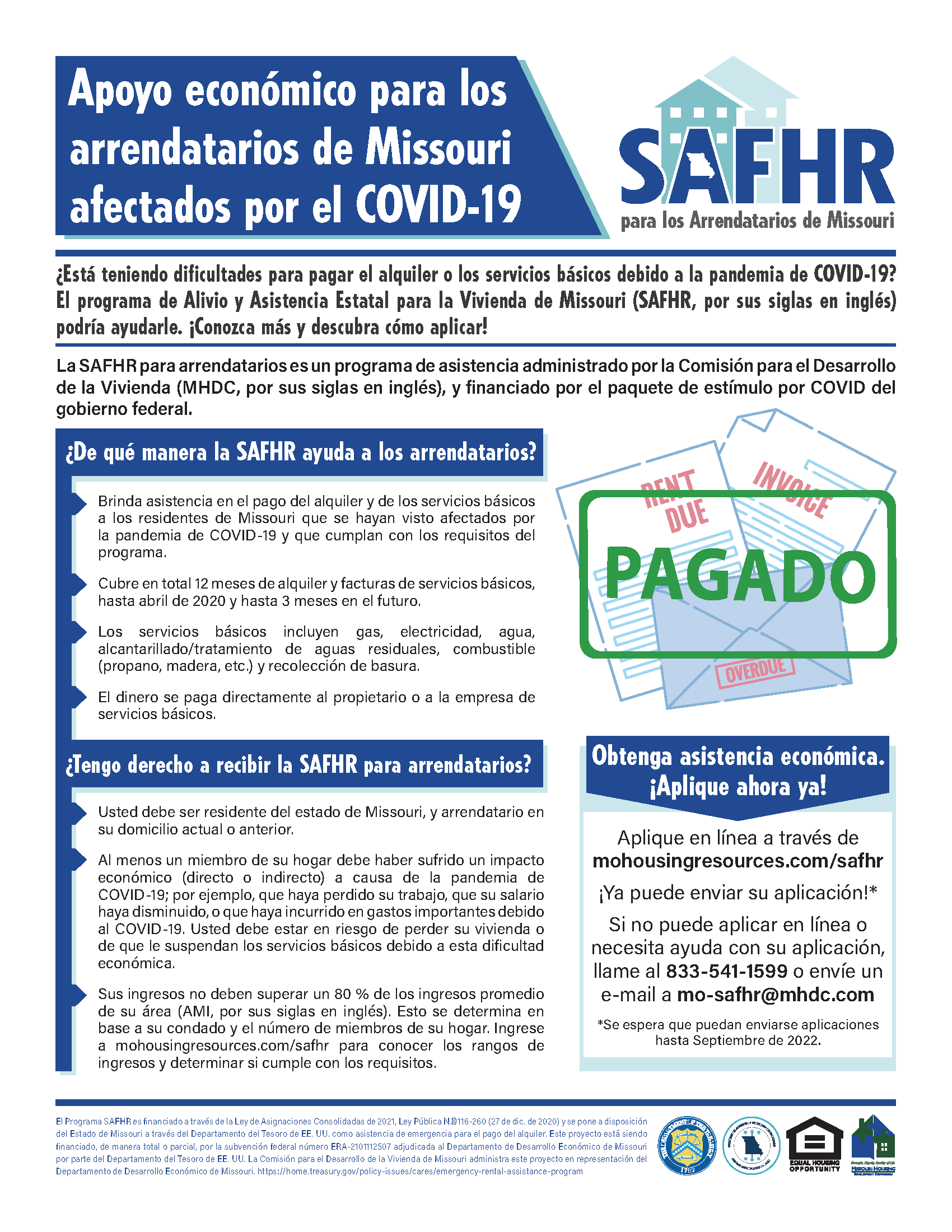 ---
GET HELP APPLYING FROM CATHOLIC CHARITIES OF SOUTHERN MISSOURI
Please call your local CCSOMO office to schedule an appointment for help completing the SAFHR for Renters online application.
LOCAL OFFICES

Cape Girardeau - 573.335.0905

Joplin - 417.624.3790

Sikeston - 573.481.0659

Springfield - 417.268.9998

Van Buren - 573.323.4044
GET HELP APPLYING FROM CONSUMER CREDIT COUNSELING SERVICE OF THE OZARKS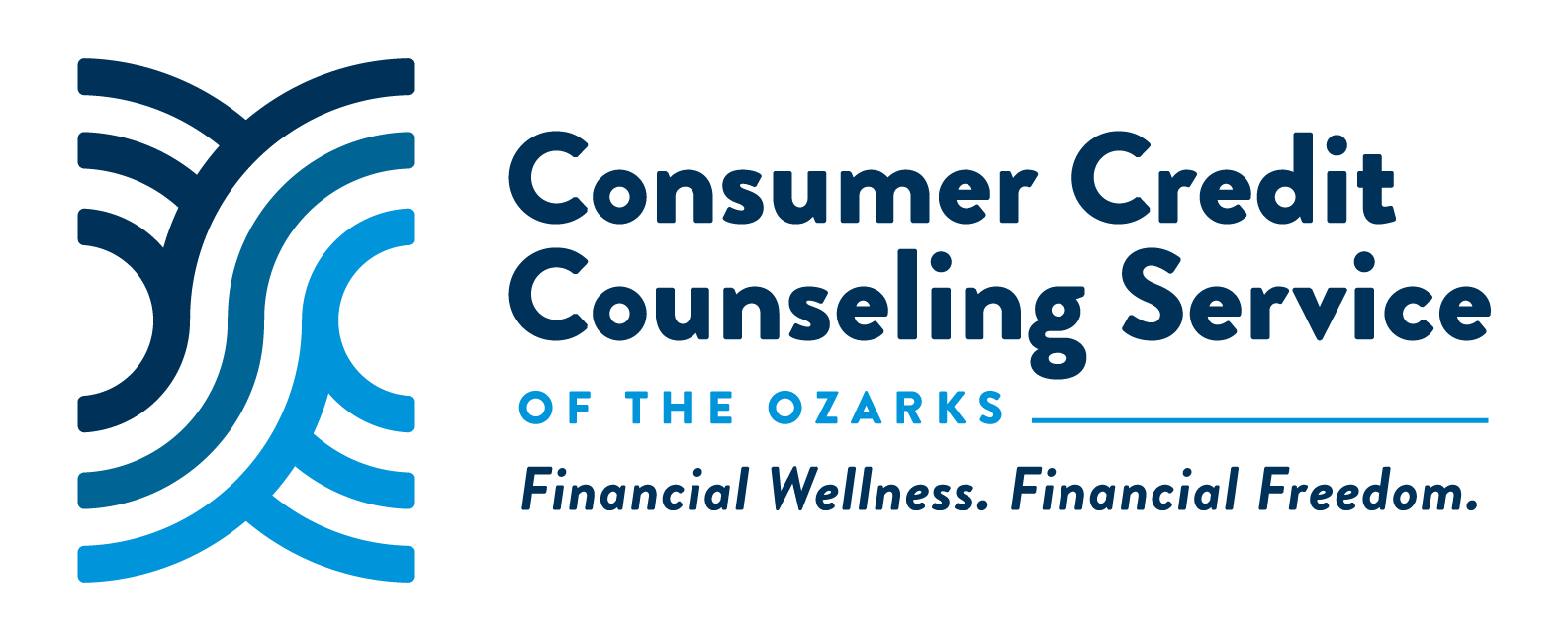 Interested persons can also schedule an appointment with wholly-owned subsidiary Consumer Credit Counseling Service of the Ozarks (CCCS). CCC is contracted along with CCSOMO and 14 other Missouri agencies, as of July 23, 2021, to assist Missouri renters with their SAFHR for Renters application.
LOCAL OFFICES

Joplin - 417.782.6830

Springfield - 417.889.7474
---