Motivated by the love of Christ, Catholic Charities of Southern Missouri seeks to improve the lives of the vulnerable by providing quality, compassionate social services which meet local needs. We serve all people regardless of faith. Click here to learn more about our Programs & Services.
CATHOLIC CHARITIES OF SOUTHERN MISSOURI IS A MEMBER AGENCY OF CATHOLIC CHARITIES USA.
People Helped, 2009 - Dec. 31, 2019

Total Individuals Assisted in 2019

Volunteer Hours Donated, 2009 - Dec. 31, 2019

Operating Budget for 2020 - 2021 Fiscal Year
Our programs are designed to further our mission and provide much needed services to our clients who are also your neighbors.
Take a look.

Fundraisers and events help us raise awareness and generate crucial resources to serve our community. Join us at our next event and see how you can get involved.
Find out more.

Improve your community by joining our cause. You would be surprised at what a huge difference a little bit of your time can make.
Find out more.
Happenings at Catholic Charities of Southern Missouri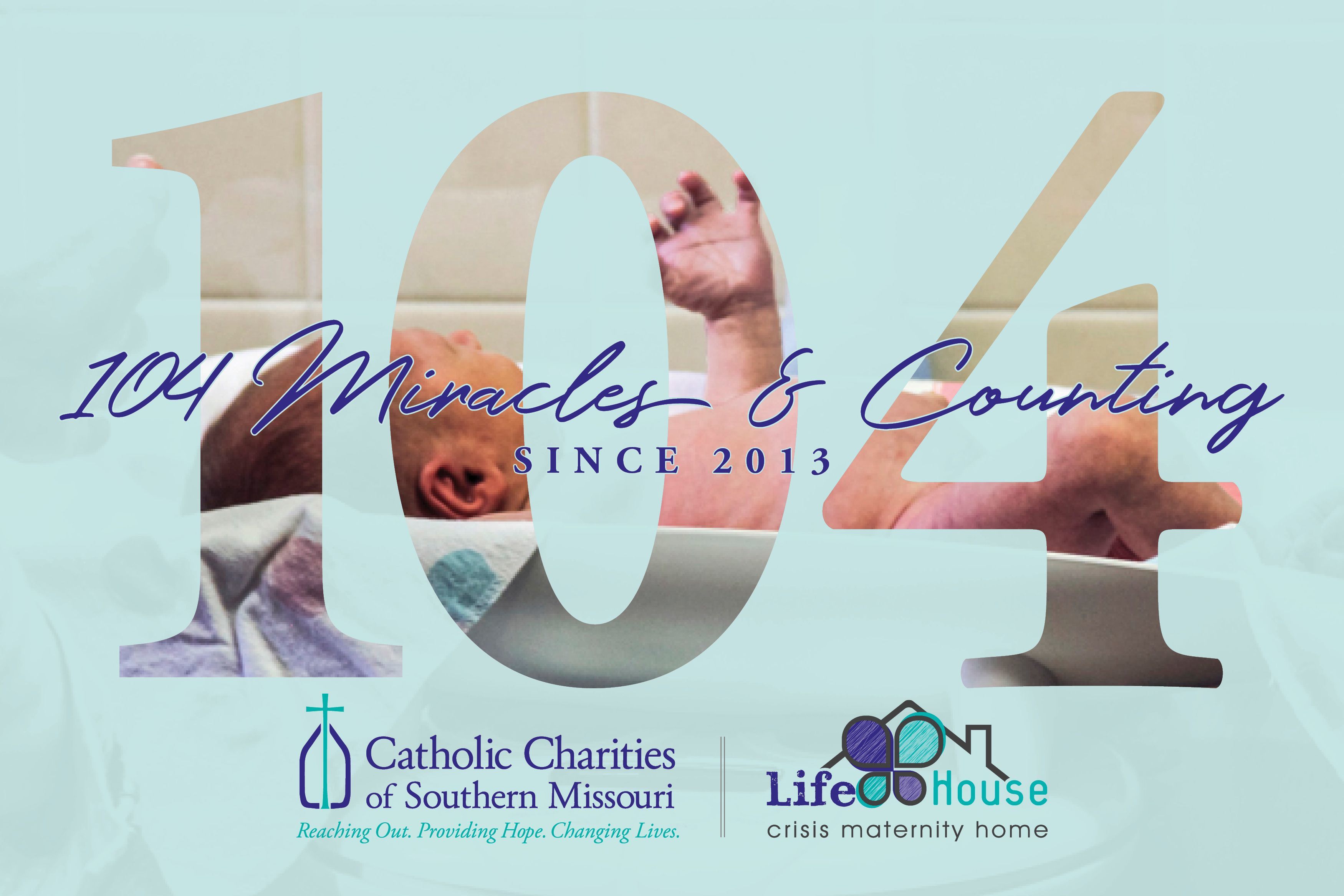 Since opening at its current site in Springfield, Missouri on December 27, 2013, 104 babies have been born to residents enrolled in the LifeHouse Crisis Maternity Home and AfterCare Program.
Our Stories
News & Events